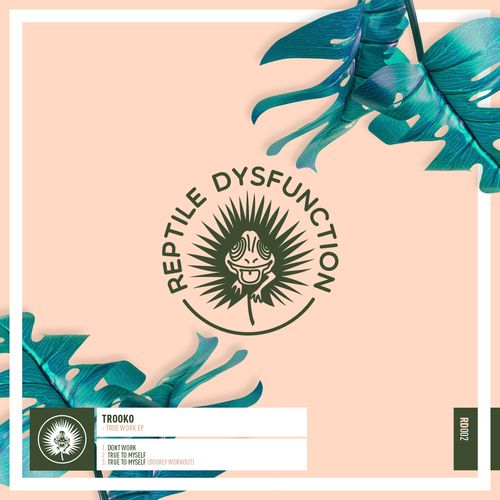 Trooko - True Work EP
The second release on Doorly's new Reptile Dysfunction imprint sees a release from a fresh young talent: the Honduras-born, Los Angeles-based artist Trooko, with the package including a remix from the label boss himself.

Born and raised in Honduras, Trooko began experimenting with sound at the early age of eight with his dad's old Yamaha PSR 70 synthesizer. After a couple freelance gigs and music projects, Trooko caught the eye of Dubsided founder and musical mastermind Switch. Together they joined talented forces and began collaborating on several huge releases, the success of which lead to production work for dozens major artists including Coldcut, MIA, Beyoncé, and Major Lazer.

'True Work EP' is sees the young producer in exemplary form. Lead track 'Don't Work' conjures a melancholic, almost xx-like atmosphere which when combined with filtered house grooves makes this a perfect record for the sunshine and upcoming Miami pool parties. The B side, True to Myself', is a straight-up club track and comes equipped with a playfully pumped-up 'workout' remix from Doorly alongside a "Scratchapella' DJ tool.

"I've been working on music alongside Trooko for a new electronic band project for the label for just over a year now and he's honestly one of the most gifted producers I've ever seen at work" says Doorly. "So whilst those records are being finished up, I really wanted to introduce him to the world.

"These tracks are two of many stunners he has coming, and have been the two that I've played most in my sets recently. This is raw talent and he's also a hell of a DJ, so look out for him at the next run of my Doorly & Friends and Reptile Dysfunction parties around the world."