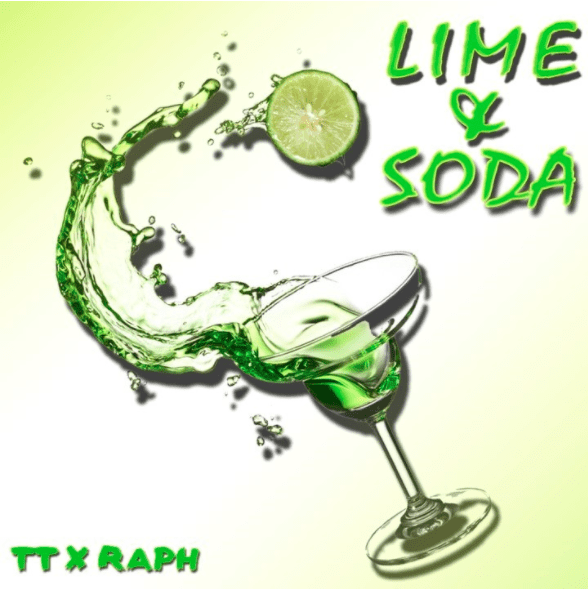 TT X Raph Return With 'Lime & Soda'
With the sun shining and lockdown easing, the sexy summer drop from TT x Raph is capturing a whole mood across the world. The cousins from Birmingham have been building a name for themselves in the UK rap scene over the last 12 months and quickly found a major response on dance app Tik Tok with their last record 'Champagne' which kicked off the #ChampagneSlide challenge and generated over 217,000 views and it seems that 'Lime & Soda' is getting everyone hitting the record button once again. 
Announcing the forth-coming release of their new record via the app a week prior to its availability, fans as far as Australia, Denmark, South Africa and Isreal rushed to choreograph their routines to the future summer smash. Featuring stand-out vocals, melodic raps, their signature auto-tuned melodies and blends of popular Afrobeats and rap, they represent their heritage in a way the wave of J Hus, Yxng Bane and fellow Brum stars Lotto Boyz have done before them. 
Whilst still very much newcomers to the game, the continuous progression in music and the level of support that TT x Raph are cultivating is a clear indication of their future music career. Top UK music site GRM Daily have been quick to tip the duo for success by supporting records such as 'Breezing', Wait, Stepped In and Wait whilst their local Midlands music scene have awarded them the title of 'Best Birmingham Duo' at the recent BE Awards. Their application to all elements of their artistry has been impressive. Live performances at the likes of Birmingham Music Awards, Bass Festival, 2019 Wrap Up, Live Vibe and ACM Rap Pathway have been highly reviewed, whilst their hands on approach to their own marketing via the likes of Tik Tok and Instagram is yet another indication to their determination.  
Releasing via Humble Angel Records, 'Lime & Soda' is a deliciously refreshing taste from the upcoming duo, check it out across all DSP's now. 
Check out LIME & SODA out now across all DSP's. 
Stay up to date with TT x Raph by following them on socials for news about upcoming releases & more.