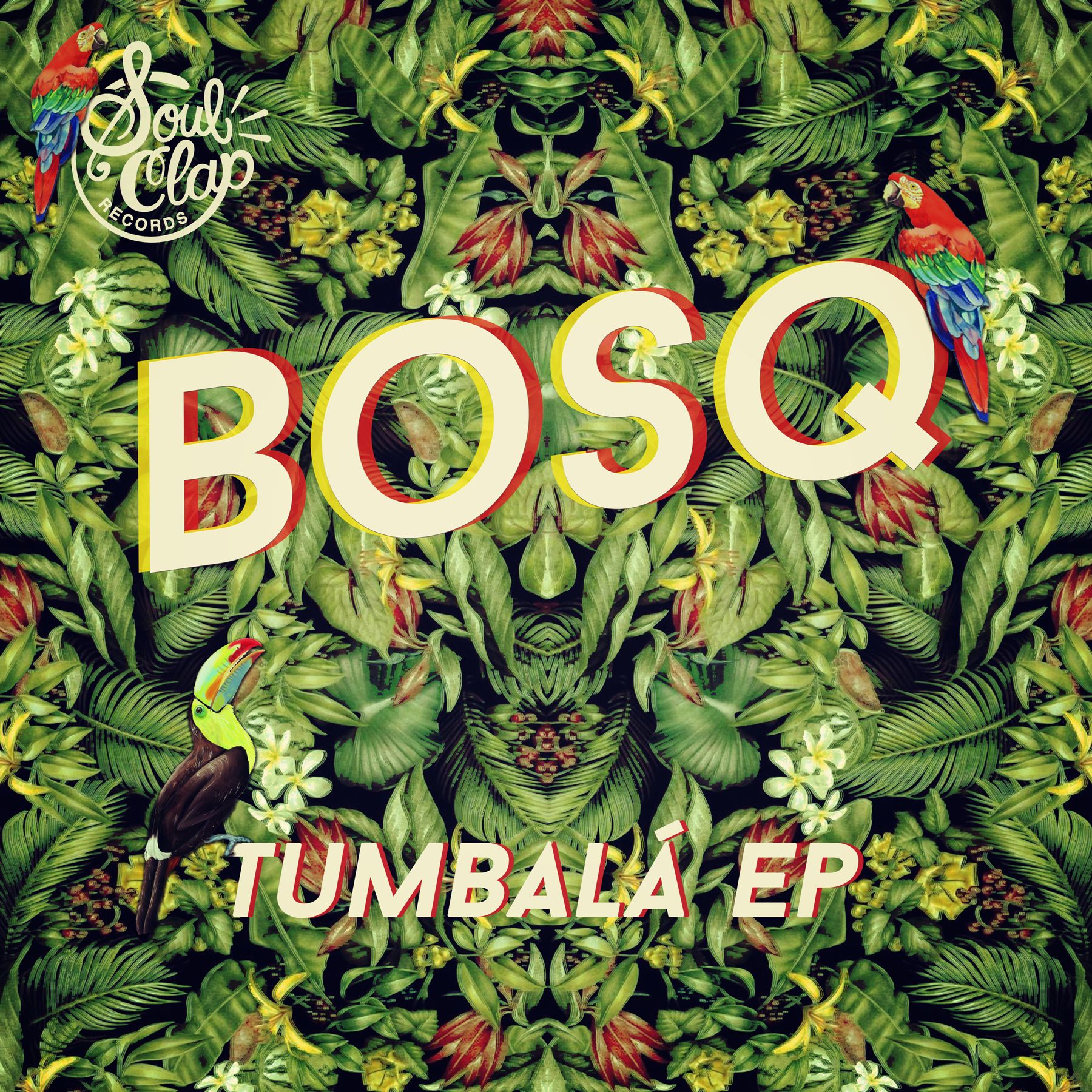 Bosq - Tumbalá EP
Soul Clap Records welcomes one of the most unique artists in the game and he goes by the name Bosq. A longtime Boston homie, Bosq (also known for his work with DJ Kon and the Whiskey Barons) first astounded us with his "Orquestra Y Madera" album on Ubiquity Records which put a modern dance floor twist on Afro/Latin Funk and provided some of our biggest DJ bombs that year. Continuing to build the bridge we released his edit of Fela Kuti's Opposite People on Gator
Boots, collaborated on "Higher" for our DOTC Vol. 2 compilation and earlier this year we remixed his single "Bad For Me" from his next album on Ubiquity Records. Now after much excitement and anticipation Soul Clap Records presents Bosq's Tumbalá EP, packing a 4 track punch of MULTI CULTI beats guaranteed to move that butt!
Bosq has this to say about developing the Tumbalá EP and his artistic process:
"Partnering with Soul Clap Records for this EP represents a freedom to explore for me, and that notion was most certainly encouraged throughout the process.
When people ask, I tend to say I make afro latin disco funk, not a concise answer but I think especially here, you will really hear all of that represented. On "Tumbalá" I was melding Afrobeat horn sections (played by the phenomenal Evan Laflamme) & percussion with more latin flavored piano when I happened to get introduced to the legendary Tempo Alomar in Puerto Rico. I played him the unfinished track on a laptop and he loved it and started writing immediately – we recorded the next day and now I don't know what to call it – Puerto Rican Afro House?
On "Because You" I was forcing myself to work within a sampler at first to alter my work flow and stir new ideas, but I had also been practicing Brazilian afoxe percussion patterns around then and ended up loving the combination. "Riding High" was something of a test for me, how much could I play on one track without outsourcing anything? Building the track from scratch to finish all in one room by myself was a great experience and I ended playing sax, did vocals, bass, keys, drums, all types of percussion, synths, etc. "Make It Work" also benefitted a great deal from the particular process of this EP – in my head this song was always too simple, too unfinished, not musical enough, but I was nudged to not worry about that and work the drums and really approach it as a house track more than anything else. I love the way it turned out, plenty of space, plenty of bounce, and plenty of bass!"