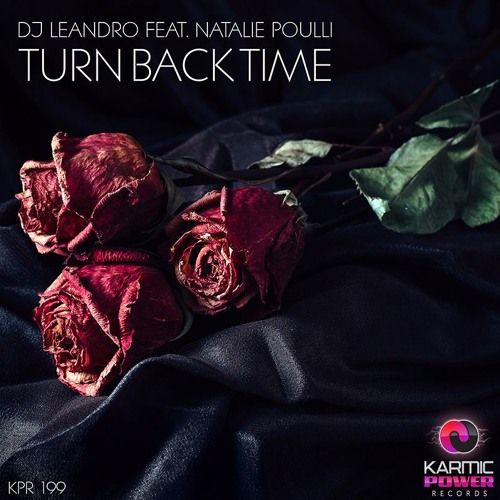 DJ Leandro feat. Natalie Poulli - Turn Back Time
Cyprian born singer Natalie Poulli teams up with Dj Leandro for a soon to be classic style house tune. This team wrote a very catchy song with soaring strings and a soothing piano that will be timeless in any set. Total beach style feel that will warm up your sets during the winter months.
1. Original Mix
2. Instrumental Mix
3. Radio Edit
DJ Leandros' passion and talent for house music has seen him established himself as one of Cyprus' most accomplished DJ and Producer. Originally from South Africa but now based in Cyprus, his productions have received worldwide airplay in over 30 countries and he has featured on over 40 different radio stations and podcasts around the world.
Leandros has come a long way since winning Eurotribes Battle of the DJ's in 2002. He has released tracks under established labels such as Soul Candi and Multi-Racial in South Africa, Waking Monster in the USA and his own label Hats Off Records. His single "I Need You In My Life" reached No1 on the Media2Radio network, as well as reaching the Traxsource Top 100 singles and soulful house charts, whilst his next release "Hear My Soul" received similar success and was even named Single of the Week by DJ Fresh in June 2011. Along with this success he has also had 3 singles on the top 10 for Kings of Spins, Top 100 for HTFR as well as the Traxsource essential charts and many more chart success stories. He has also done official remixes for artists such as Black Coffee, Sis n Jones, Tumelo and many more.
Leandros' music is well supported within the industry and he has received amazing feedback and support from some of the world's best DJ's and producers including Culoe de Song, Black Coffee, Bert Bevans, Patrik Bo, Booker T ,Vinny da Vinci and more . He has had the honor of playing alongside some of the worlds best DJ's including Sam Divine, JoJo Flores, Portia Surreal, Bert Bevans, Paulette, Sam Poppet, Les Schmidt, Oliver, Ryan Dent, Craig de Sousa, DJ Fresh, Roger Goode, Glen Lewis, Mimi Kesaris and Ricardo De Costa.
His music career has taken Leandros around the world playing over 100 venues worldwide, including some of the best clubs worldwide, such as Amnesia in Ibiza, Balux in Greece, Skyline in Miami Taboo and Tilt in South Africa to name a few. He is regularly found playing at the top venues in Cyprus having previously held residencies at XS nightclub and Ammos Beach Bar.
Leandros receives considerable support from the media and has been featured in Cypriot magazines such as Prima Scala and Timout Cyprus.