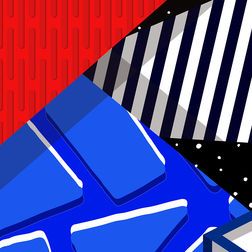 Yarni - Pineapples & Parakeets EP
British artist Yarni is back to Redlight Music with a new EP named Pineapples & Parakeets.
Three originals and one remix by the German artist PTTY. Following his previous releases on the label, Yarni brings a renovated style on this new tracks.
Developing his style into a wider electronica side and sounding much more cinematic and deep.
First track in the release is Behind The Iron Curtain, where acoustic drum persuasions, piano, bass and beats play to- gether turning the tune into a consistent House – Electronica piece.
Following is the PTTY remix of Behind The Iron Cur- tain. The one form Erfurt has given his "Techy-house" touch on this remix with a clubby direction, with more groove and simplicity resulting a great revision.
Third track is Pineapples & Parakeets, with deep percussions and a very nice House atmosphere that is growing all over the track.
Closing the release is Losing Touch With It All, where Yarni uses again this orchestral and acustic vibe, while working synthesizers in a very talented way.