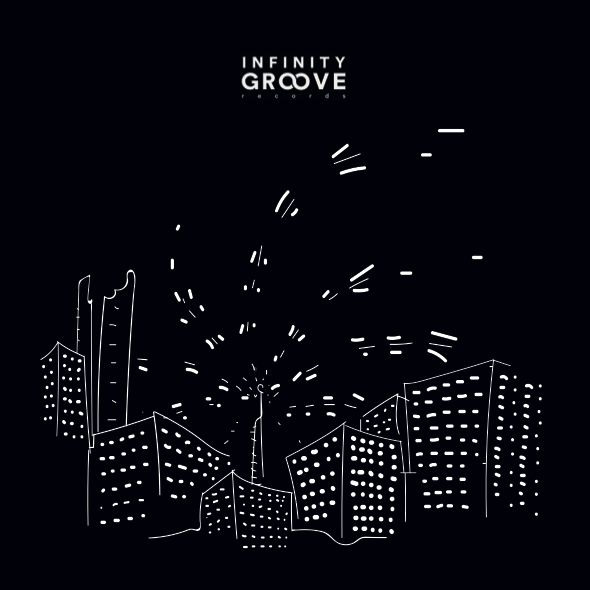 Neg, Spinetti, Tommy All & Pech - Twenty Euros For Dancing EP
Italian imprint Infinity Groove Records returns this May with its second release, a collaborative release from Neg, Spinetti, Tommy All and Pech featuring four original compositions.
Infinity Groove Records is an indipendent label focused on eletronic music, founded in 2016 from the mind of Pietro Moko Allegrini , Valerio Mazzoli, Christopher Covarelli & Tony Ranaulo. The label launched with its debut from Moko, setting the tone for what's to follow for the imprint with a raw, intricate and dance floor focused vibe.
Up first this time round though Neg pairs with Spinetti and Tommy All for title-track 'Twenty Euros For Dancing' a smoothly evolving slice of house fuelled by dusty drums, choppy disco licks and an amalgamation of vocal murmurs. Nag joins Pech for 'Back From Hollanda' next, laying focus on jazz tinged bass lines, fluttering wind instruments and loose organic percussion.
Opening the flip is 'Hellon Sun' from Neg and Tommy All, retaining a similar musicality and jazz influence via melodious Rhodes and multi-layered synth lines alongide an infectious sub bass and shuffled rhythms. 'I Trust A Stranger' then rounds out the package, courtesy of Neg and Spinetti, taking a more stripped-back approach this time round with rumbling low-end, minute percussion and bright piano sequences.
'Twenty Euros For Dancing' is release via Infinity Groove Records 22nd May 2017.
Tracklist:
Neg, Spinetti & Tommy All – Twenty Euros For Dancing
Neg & Pech – Back From Hollanda
Neg & Tommy All – Hello Sun
Neg & Spinetti – I Trust A Stranger