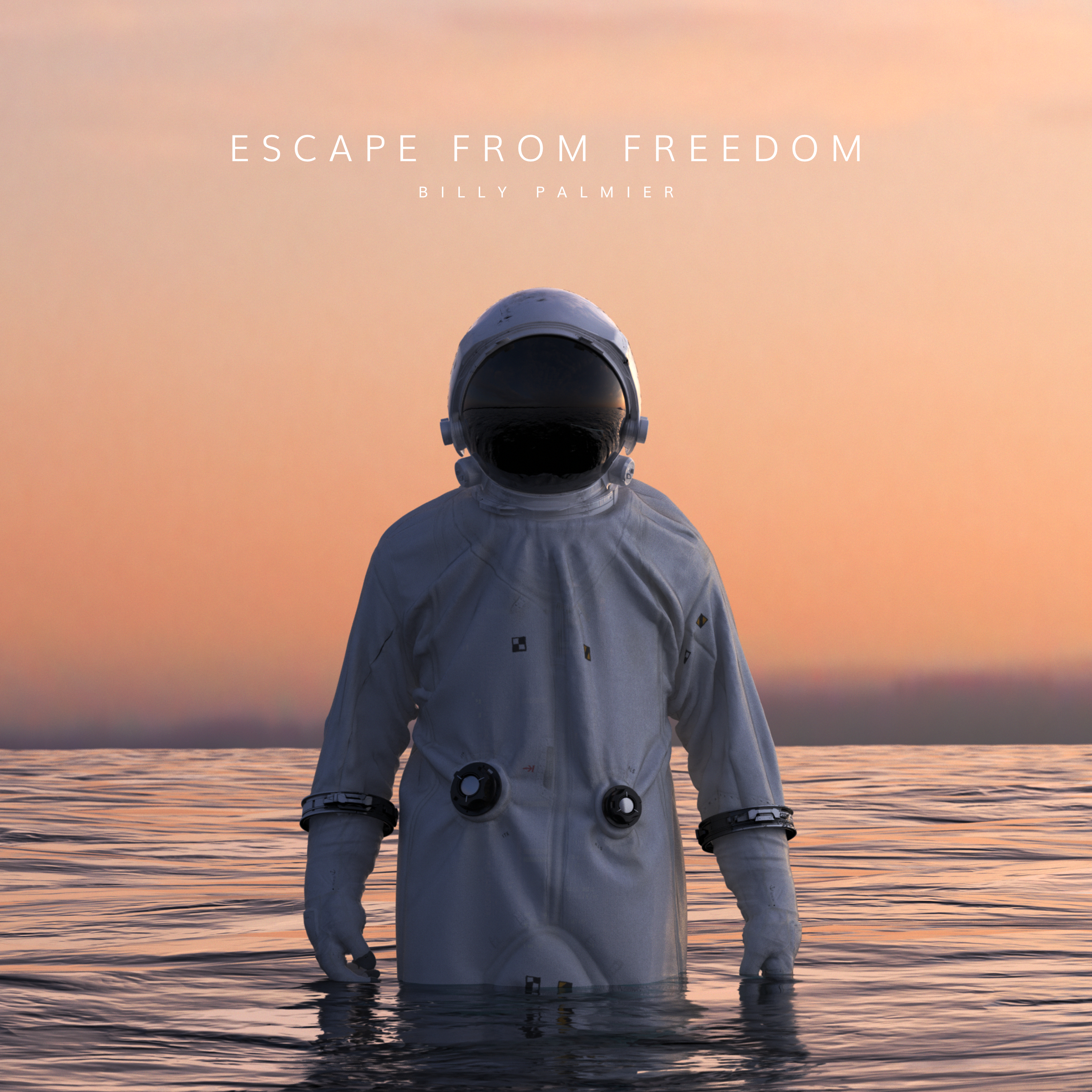 Billy Palmier - Escape From Freedom
Brussels-based synth don Billy Palmier is to put out his new album, 'Escape From Freedom', in June 2017 on his own Citywurl label.
Billy's sound has changed a lot over the years : initially making a crunchy 8bit style of music and with a love of hip hop, he soon discovered soul and disco and the French house movement and now has a signature sound consisting of sampled drums and drum machines together with multiple instruments played by himself.
The new long player (the title of which is taken from the book "Escape from Freedom" by Erich Fromm) explores anything from cinematic synthesiser music to '80s boogie, disco and straight-up melodic house. The likes of Horse Meat Disco, Tom from Groove Armada and San Soda have all supported his music before now, and once again this new release is sure to soar.
The story opens with 'Silent Driver', a breezy disco-boogie track with lush chords and carefree grooves and an authentic retro feel continues through the catchy 'White Russian' and cosmic colours of 'Darkside.'
Always resplendent with nicely textured synth lines and warming chords, there is a future feel to the way the vocals are treated, as well as a very real musicality to all the cuts. Tracks like 'Escape' channel the filter funk of Daft Punk, tender moments like the blissed out and beachy 'From Freedom' stop things being all too sugary then the pace picks up again through radiant disco funkers like 'Clouds'.
Working as well at home, in the garden, by the pool or at the club, immediately timeless classics like 'Brand New' and 'Turquoise' are easy to love jams that show Billy has a real mastery of melody, groove and arrangement.
This is a stunning album that oozes genuine soul, boogie and disco charm and is sure to be the sound of summer 2017.
Tracklist:
1. Silent Driver
2. White Russian
3. Darkside
4. Escape
5. From Freedom
6. Clouds
7. Colliding
8. Scheherazade feat. Sarah Bates
9. Brand New
10. Disconnect
11. Turquoise
12. Everything