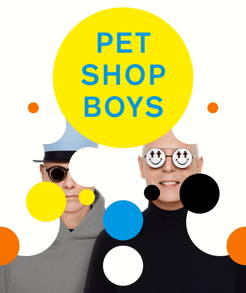 Pet Shop Boys - Twenty-something
Pet Shop Boys will release their single 'Twenty-something' on June 24th on CD and digital formats. Taken from their most recent Top 3 album 'Super', the single will include two exclusive new PSB bonus tracks, 'The white dress' and 'Wiedersehen'; the latter features backing vocals from Rufus Wainwright.
The release will also include remixes of 'Twenty-something' by Swedish DJ/Producer Kornél Kovác, and reggaeton super-producers Los Devos Jedis.
The tracklisting is:
Download:
1. Twenty-something (radio edit)
2. The white dress
3. Wiedersehen
4. Twenty-something (The Los Evo Jedis Remix)
5. Twenty-something (Kornél Kovács Remix)
CD Single:
1. Twenty-something (radio edit)
2. The white dress
3. Wiedersehen
4. Twenty-something (The Los Evo Jedis Remix)

Out now on x2 Records (through Kobalt Label Services), 'Super' entered the Official UK Album Charts at number 3, marking Pet Shop Boys 16th UK top 10 album to date. It was written in London and Berlin and produced and mixed by Stuart Price in Los Angeles.

www.murraychalmers.com
www.whatissuper.co
www.petshopboys.co.uk