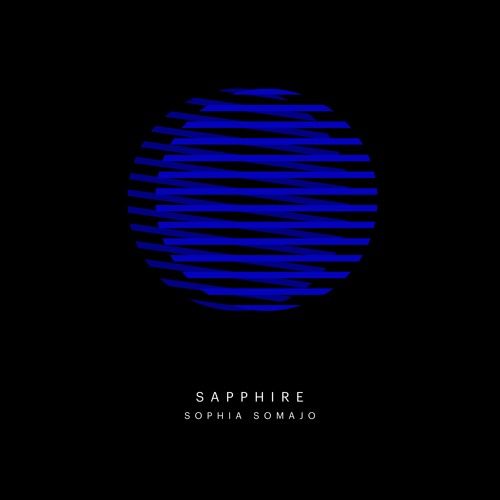 Sophia Somajo - Sapphire
"It's about chasing after something that you know you cannot get. About building someone up to be something they aren't. I have been digging after this jewel for so many years. My fingers are bleeding and my heart is tired. With this song I am letting him know that I am letting him go." explains Somajo
The Blue Chapter will see the release of previous and rather brilliant track 'Klein Blue' alongside her latest offering 'Sapphire'. Both will feature on her forthcoming Freudian Slip EP Vol. 1 which will be released later this year. It's time to reconnect with one of pop's most interesting voices. "I'm so not interested in the craft of anything," she says with a knowing smile. "I'm interested in breaking the rules. Trial and error and then learning from the errors. You imitate your heroes and then by accident you become yourself. I feel like it's dangerous to learn how to do something." Sophia Somajo
Since she first emerged in her native Sweden in 2007, Sophia Somajo has become one of the most influential underground figures in pop music. Her debut album, 2008's genre-defying The Laptop Diaries – so-called because it was written, recorded and produced solely by Somajo in her bedroom – helped foster a sense of artistic independence among her Swedish pop peers. While it spread internationally via pieces on influential websites such as Popjustice and MTV, new Swedish artists such as Seinabo Sey and Beatrice Eli have since waxed lyrical on its importance in showing that interesting, experimental pop music could be created by women on a major label.
Never one to rest on her laurels, its follow-up – the brilliantly-titled That Time I Dug So Deep I Ended Up In China – saw a temporary name change to Soso, a move onto her own label (Do It Yourself Bitch Productions) and a shift towards a darker, more introverted pop sound. The more she retreated from the world (the album was recorded while battling agoraphobia), the more interested people became, helped in no small part by collaborations with the likes of Style Of Eye (one half of the electro duo Galantis) and songwriting for other artists alongside pop genius, Max Martin.
Fiercely independent, supernaturally talented and aware of her own identity as an artist, Sophia Somajo transcends nationality or labels. Like her peers she makes ludicrously catchy pop music, but these are songs wrenched from her soul and crafted to elicit an emotional reaction in some way. "I'm very low maintenance as an artist – I do my own videos, my own press shots in my kitchen with my boyfriend," she laughs. "Most people would say you can't be an artist if you don't want to be the centre of attention, but I make songs and that comes very naturally to me." Sometimes it's simultaneously as complex and straightforward as that.