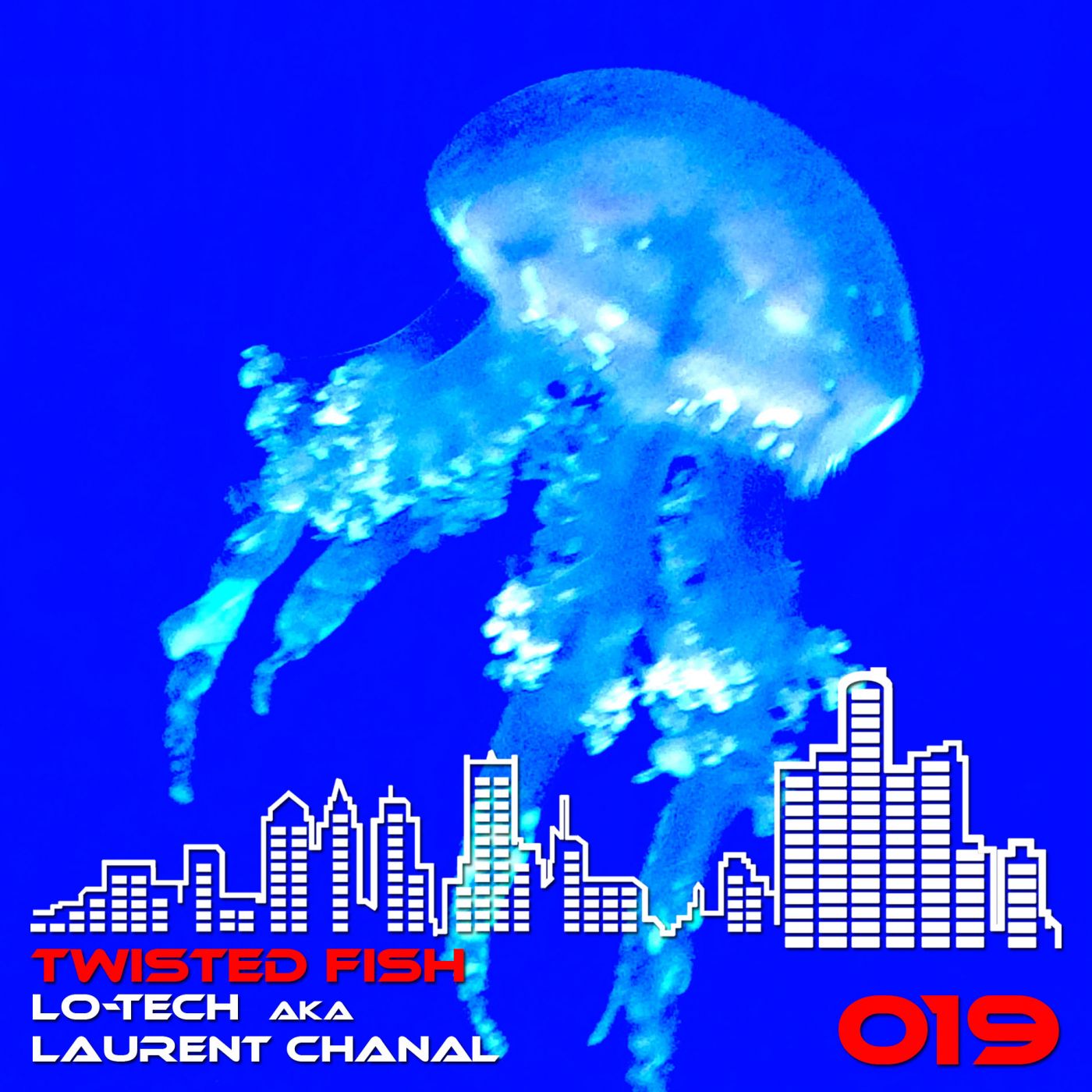 Lo-Tech - Twisted Fish
Hijacked Records Detroit's new release come from yet another, really talent French producer, Laurent Chanal, under the pseudonym "Lo-Tech." The "Twisted Fish" ep offers up three tracks exhibiting the deep side of techno balanced against the uplifting, resulting in an almost therapeutic sounding release. We open with the title track, "Twisted Fish." This track sets out a sort of laid-back dystopian type feel against a classic snare and clap pattern. At about the one minute mark Laurent introduces some tripped out harmonic sounding synths. As the intensity is really building the break down comes in at minute 2:52. He counters the darker atmosphere he's built up with a beautiful pause. At minute 3:43 the track is in full swing again yet maintains the ethereal aura introduced at the break down, carrying the track through until the end. This is a great piece.
The next track is called "Club Star JS." This piece also has a bit of a slower or laid-back take on the percussion. Piano sounding chords are prominently featured with a sort of subdued acid type melody running throughout. At minute 1:50 beautiful synths pour in and create that comforting, warm feeling that puts the smile on your face when you're dancing. This is the type of track that's also great for grabbing your headphones and going for a walk to clear your head. Good medicine.
The final track on this ep is "Cool it Down." This track also incorporates the warm and welcoming ambience but this time in an almost distant, far-away sense. The beat is more house than techno on this track but again, with a slower take on it. It has a more relaxed feeling to it. At minute 2:32 Laurent's synth work takes a more melodic turn. This track is just straight good for the soul. Laurent's production is really quite good quality. What stands out for us, is that his ability to exercise restraint is very clear, which took these tracks in an interesting direction; something we've never heard before, and likely something most people couldn't reproduce. We're proud to present his work and look forward to what else he has in store.