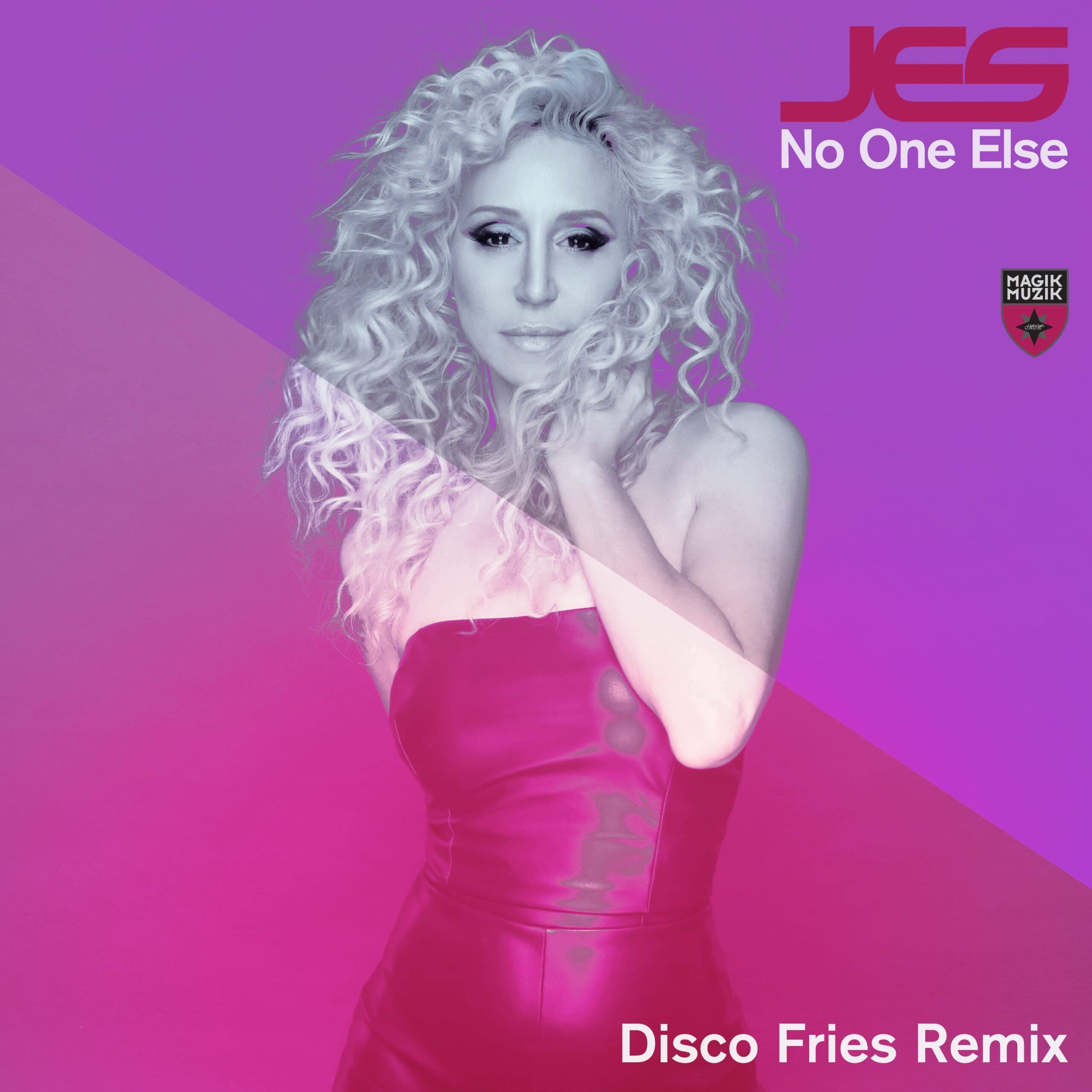 Two Time Billboard #1 Dance Artist JES Release New Single "No One Else"
Listen/Download: https://magikmuzik.choons.at/no-one-else
JES is thrilled to announce the worldwide release of her new single "No One Else" through the eminent Dutch dance label Magik Muzik, with remix production from New York's own Disco Fries. Following on the heels of "Imagination" (recently #1on the Beatport Trance chart ), "No One Else" is the first new song to be released from JES' upcoming future-spective "Memento" album project.
Harboring the type of self-assured confidence that wins elections, JES' distinctive voice drives this song right into your heart. Combining introspective, emo-tinged moments with the explosive high that only certain types of new relationships can deliver, "No One Else" is the type of song you'll wish you had lived through.
Feeling both brand new and familiar at the same time, the scene is set with fiery, brooding pianos and swirling vocoded vocals. The Disco Fries inventive production matches the vocal intensity step for step as the verse climbs beautifully, achingly, towards the chorus. Suddenly the song flips 180 on you and the infectious trap-influenced hook rises out of nowhere, held down by a beautiful mishmash of organic and electronic elements. The build is undeniable and brings us to that place where there's simply no going back. When the drop hits it's like an alien energy burst, and you surf in slow motion on saw wave after saw wave of raw excitement.
This may just be the song that summer's been waiting all its life to meet, but one thing is for sure. You'll remember exactly where you were, and who you were with, when you first heard JES' "No One Else" for the rest of your life.
Connect with JES:

http://www.facebook.com/JESofficial
Tweets by Official_JES
http://instagram.com/officialjes