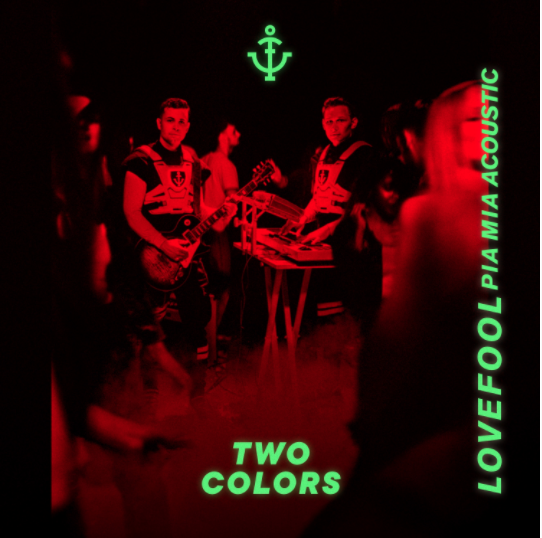 twocolors drop acoustic version of 'Lovefool' with vocals from Pia Mia
World-conquering duo twocolors have unveiled the acoustic version of their global hit single 'Lovefool', featuring platinum-selling singer-songwriter Pia Mia, out 8th January.
A stunning, stripped-back interpretation of the track, the acoustic version of 'Lovefool' removes the electronic elements, allowing Pia Mia's soaring vocals to take centre stage amidst delicate guitar plucks. It follows the alternative vocal version of the track, also featuring Pia Mia, that was released back in November.
An infectious rework of the track of the same name by The Cardigans, 'Lovefool' peaked at #4 in the UK Shazam Discovery and reached #21 in the Global Shazam Chart with over 3.2 million tags, trending Top 20 in over 30 countries. It is officially Triple Platinum in Russia, Platinum in Austria and Gold certified in Germany, Finland, Switzerland and Poland. With a total of 660m+ global streams, the group's monthly listeners has now skyrocketed at over 7 million. The combined video streams now sit at 62m+ following the release of the track and on top of that, Spotify has chosen Lovefool for mint's Best Dance Songs of 2020, with the record peaking at #134 in Spotify's Global charts.
Hailing from the Pacific island of Guam, Pia Mia has already cemented her status as one of the most exciting young vocalists on the planet, amassing almost 1 billion streams across her back catalogue and collaborating with the likes of Chris Brown, G-Eazy, Gunna, Tyga and YG.
The acoustic version of 'Lovefool' sees the global sensation reimagined in the most breathtaking way possible.