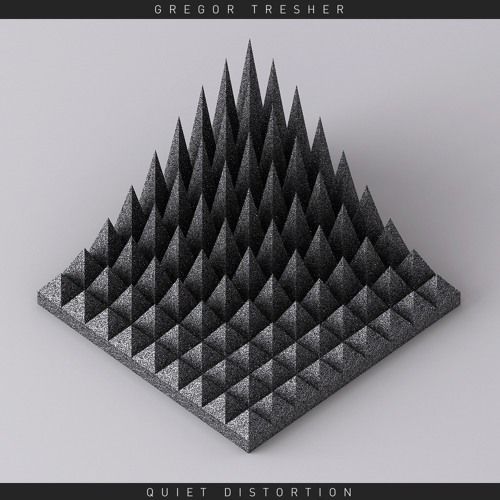 Gregor Tresher - Tyrant
Set for release this summer, Gregor Tresher once again sets sail to break new soil, proving why he is considered to be one of the most consistent artists in the universe of techno. "About A Good Place", "Neon", "A Thousand Nights", "Full Range Madness" or his recent "Goliath" amongst many others – the list of Tresher's tracks that have turned into modern classics is more than impressive.
"I am aiming to find the right balance in-between the vibe of some of my early music and the kind of modern Techno I like to play as a DJ, but at the same time I do not want to stand still but evolve as a musician. The goal I try to reach is to create something that will hopefully stand the test of time." – Gregor Tresher
With his global network of fans excitedly awaiting this next musical set, his esteemed fellow artists have equally backed Gregor for further success.
"Bass-heavy melodies embeded in warm analogue atmospheres, it´s clearly his very own known and approved signature again, but kind of V2.0" – Stephan Bodzin
"I've been listening to the album over and over – All I can say is: IT'S SIMPLY SUPERB 10/10 – I love all the tracks. You can be sure that i'll be hammering the tracks everywhere!" – Laurent Garnier
There are of course tracks that will find their place in playlists by Gregor´s DJ-colleagues: The rumbling "Depend" that´s also been a staple in Gregor´s own sets over the past months, "Consistency", which finds its niche in-between the melodic openers and a more tough Dancefloor-approach or the menacing "The Kraken", that reminds of Tresher´s work on Adam Beyer´s seminal Drumcode label. With "Decades", we get a glimpse of Gregor´s Sniper Mode project, which he buried at a time when real Electro lost its name to a different genre of music. And then of course there´s the mighty "Goliath" – the only previously released track on the album: Pretty much everyone who has spent a night on a dance floor of a Techno club in the past year will recognize it, as it has been championed by so many.