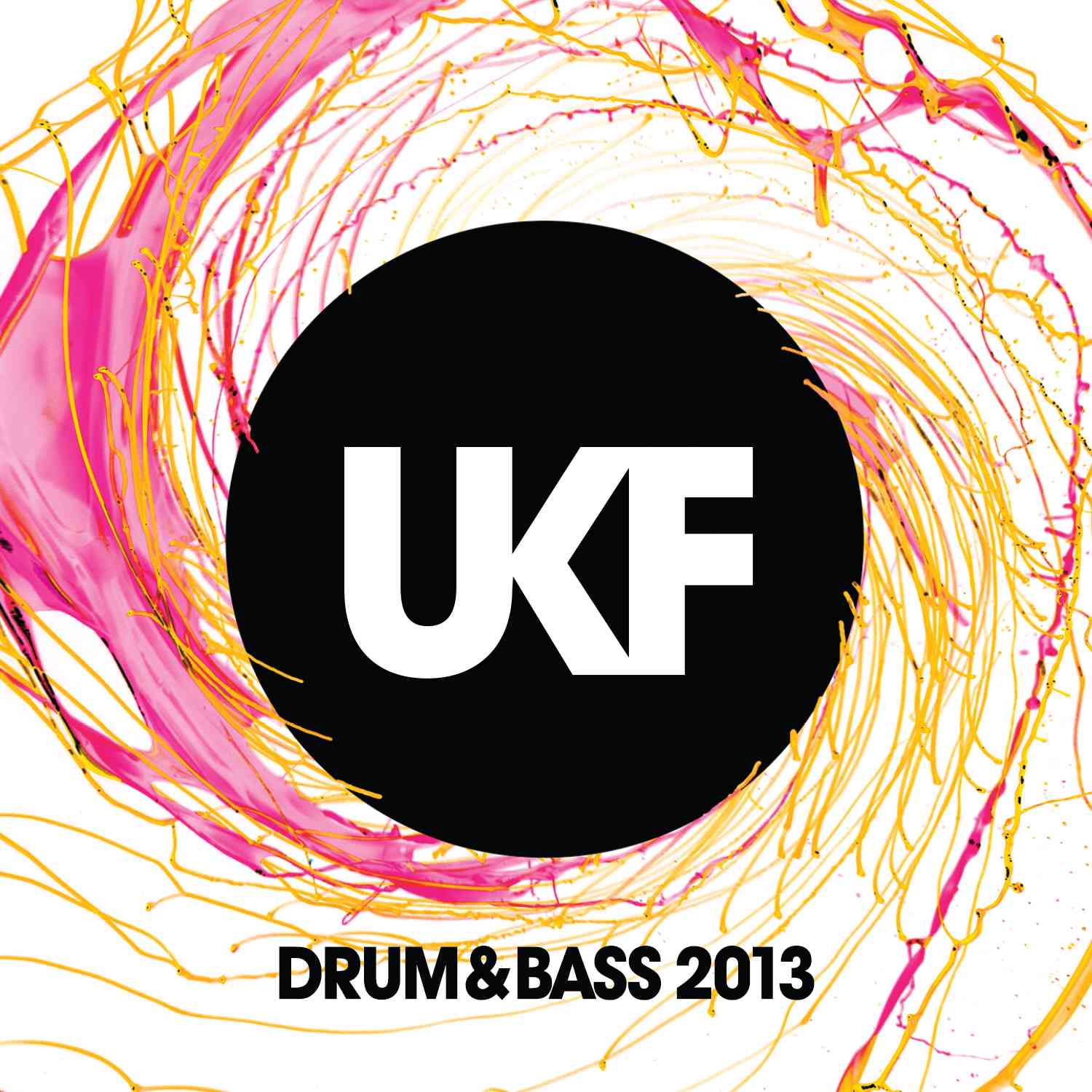 UKF Drum & Bass 2013
UKF is releasing UKF Drum & Bass 2013, its annual compilation of the year's heaviest hitters on December 15. Featuring 20 essential tracks showcasing the best music across the UKF Drum & Bass channel, the album features some of the biggest names on the scene in 2013.
As bass music's leading curator, UKF have sold in excess of hundreds of thousands of albums over the past 2 years. UKF Drum & Bass 2013 includes tracks and mixes from Sub Focus, John Newman, Brookes Brothers, Friction, Rockwell, Camo & Krooked, Noisia, Rollz, Fred V & Grafix, Hamilton and many more.
If anyone can document bassline's endemic behaviour in current club music it's UKF. Standing firm at the forefront of the bass music revolution since 2009, they've watched all manner of low frequencies worm, wriggle and writhe their way into almost every genre of dance music possible. From dubstep, drum & bass and beyond via their YouTube channels, events and compilations, UKF has delivered the very best of this seismic sonic shift to their subscriber base of over 7.5 million international bass freaks. A digital platform unlike any other, the brand has set the gold standard for the current interest in YouTube based music discovery channels. UKF has notched up over 1 billion hits to date.
UKF Music will also release UKF Dubstep 20113 on download and CD on 15th December.
http://www.ukfmusic.com/
https://www.youtube.com/user/ukfdrumandbass
https://www.youtube.com/user/ukfdubstep
UKF DRUM & BASS 2013
Tracklist (Digital Download version):
1) Sub Focus – Endorphins (Fred V & Grafix Remix)
2) Hamilton – You Had It
3) Brookes Brothers – Carry Me On (Ft. Chrome)
4) John Newman – Love Me Again (Kove Remix)
5) Dimension – All I Need
6) Rollz – Burn Up
7) Sid Batham – All Lies (Brookes Brothers Remix)
8) Friction – Long Gone Memories
9) Shock One – Lazerbeam
10) Kove – Searching
11) Camo & Krooked – All Night
12) Hybrid Minds – Halycon
13) Pedestrian – Hoyle Road (Spectrasoul Remix)
14) BCee – Lost & Found
15) Ivy Lab – Afterthought
16) The Upbeats – Alone
17) Emperor – She Said
18) Rockwell – Detroit
19) DC Breaks – Swag
20) Black Sun Empire – Arrakis (Noisia Remix)
21) UKF Drum & Bass 2013 (continuous DJ Mix)