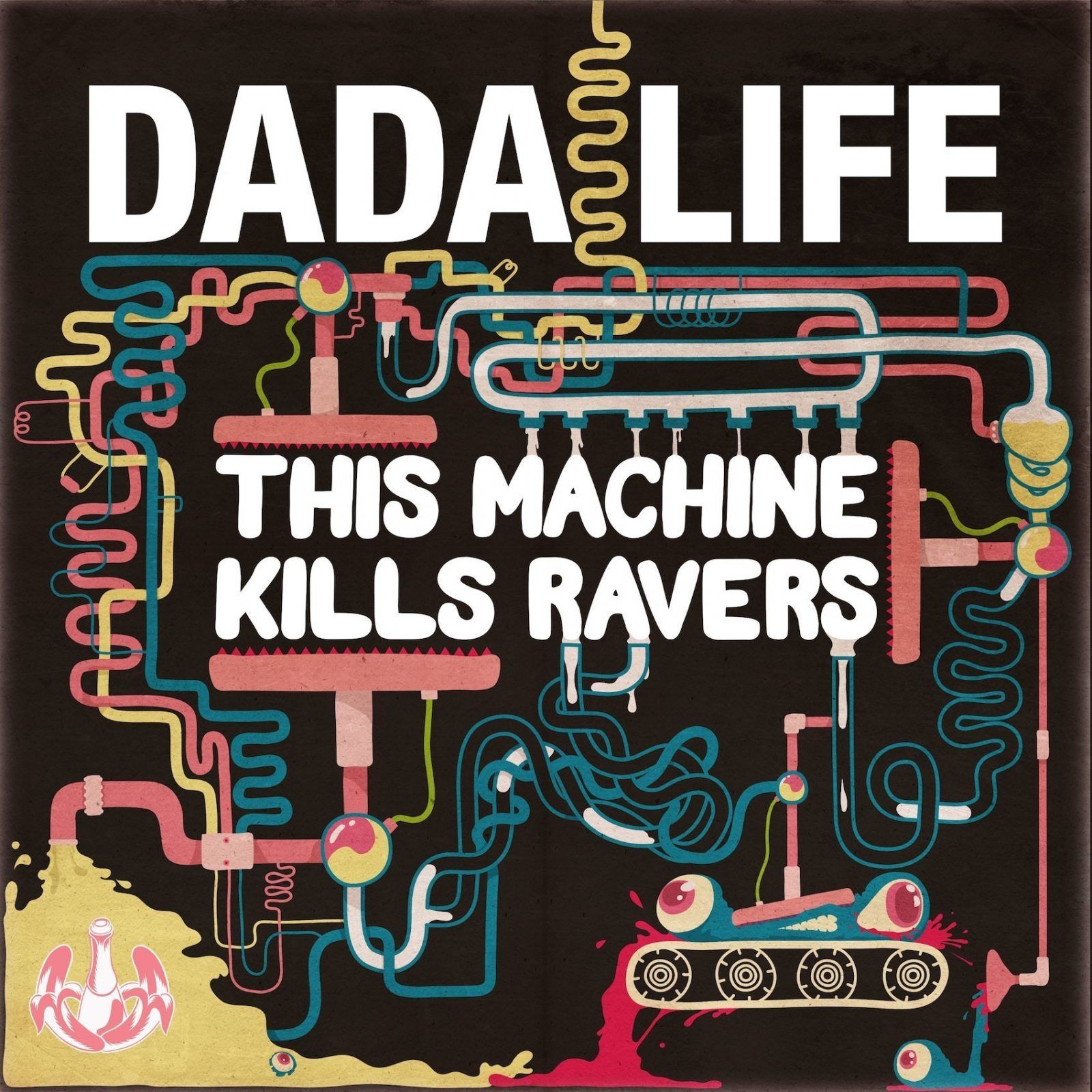 Dada Life – This Machine Kills Ravers
A little over a month since the release of their explosive club smash 'Born To Rage', irrepressible duo Dada Life are back with their latest single 'This Machine Kills Ravers', to be released exclusively via Beaport on Thursday, December 12th. Built purely for the club, it continues their penchant for delivering the kind of jump-up euphoria that unites dance floors the world over.

Building gradually to a huge synth-led crescendo, the track pauses briefly, only for a voice to remind us that 'This Machine Kills Ravers', before erupting once more with thumping, trademark bass at it's core. Full to the brim with fun and packing colossal big room energy, alongside a production style perfectly suited to the world's biggest and best systems, it looks destined to wrap up a hugely successful year for the duo in style.

As we head into 2014, Dada Life are busy prepping a batch of hotly anticipated new tracks and are sure to build on the success of 'Born To Rage', a single that reached the upper echelons of both The Hype Machine and Beatport charts and has a scheduled vocal version due for release in the spring of 2014. In a bit of additional fun, the duo have also been busy overseeing the world's largest pillow fight in Chicago, breaking a Guiness World Record in the process as 5000 people gathered to take part.
For more info on Dada Life, please visit:
http://www.dadalife.com/
https://www.facebook.com/dadalife
https://twitter.com/dadalife
https://soundcloud.com/dada-life