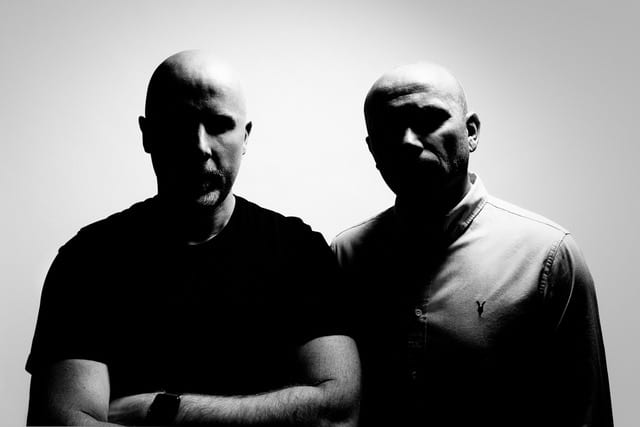 UKG pioneers Artful Dodger return under new name Original Dodger
After a notable hiatus, the original pairing of Artful Dodger (Mark Hill and Pete Devereux) are returning under a new moniker, Original Dodger. With a collection of original productions scheduled to be released this summer entitled 'Soundtrack' and an album in the pipeline, the crossover pioneers are back for good.
Starting out in Southampton, Mark Hill and Pete Devereux quickly became one of the biggest propositions in music with their ability to achieve massive success in both the underground and mainstream. With few artists able to create and sustain a cross-over appeal, Artful Dodger were able to bring the garage sound they helped pioneer to the charts and secured several hits that have stood the test of time including 'Re-Rewind', 'Movin' Too Fast', 'Please Don't Turn Me On' and 'Woman Trouble'. The duo are noted for influencing the likes of Craig David, The Streets, Jack Garrett, Ed Sheeran and many other across the pop, grime and house scene.
Due to legal complexities and a fresh mind-set, the pair have avoided a return as 'Artful Dodger'. However, they are ready to share their story and continue where they left off in 2001. With a significant appetite for UK influenced sounds, Original Dodger have been inspired to create and release new music imminently.
Supporting homegrown talent, 'Soundtrack' showcases some of the best UK artists, drawing influence from a variety of genres including grime, rap and pop. Expect to hear free-flowing bars from the likes of Donea'o, Big Narstie, P Money, Prez T, Shakka, Avelino, Davinche and Nadia Rose, sultry rhymes from Louis Rei and Nakala combined with Daelcom, Nat Slater, Grace Barker and Ida's soaring R&B vocals.
Their definitive sound echoes throughout – the unique blend of chopped vocals, jittering 2-step beats and buzzing bass, together with the open-minded melting pot of genres that helped this underground style reach a mainstream audience.
Whilst celebrating a notable legacy, the Original Dodger are poised to return this summer with a legion of supporters from an array of current young UK talent.
Tracklist:
1. Original Dodger – Millionaire feat. Daecolm x P Money x Davinche
2. Original Dodger – Find Space feat. Shakka
3. Original Dodger – Low Like Bass feat. Avelino
4. Original Dodger – Way Too Long feat. Nadia Rose
5. Original Dodger – We Dodgin' feat. Donae'o x Prez T
6. Original Dodger – Original feat. Grace Barker
7. Original Dodger – Give You Up feat. Ida
8. Original Dodger – What You Here For feat. Daecolm
9. Original Dodger – Bubblin' feat. Prez T x Big Narstie x DB
10. Original Dodger – I Ain't Coming Home feat. Nakala
11. Original Dodger – Son Shine feat. Louis Rei x Nat Slater
For more information on Original Dodger, please visit:
http://facebook.com/OriginalDodger
http://twitter.com/OriginalDodger