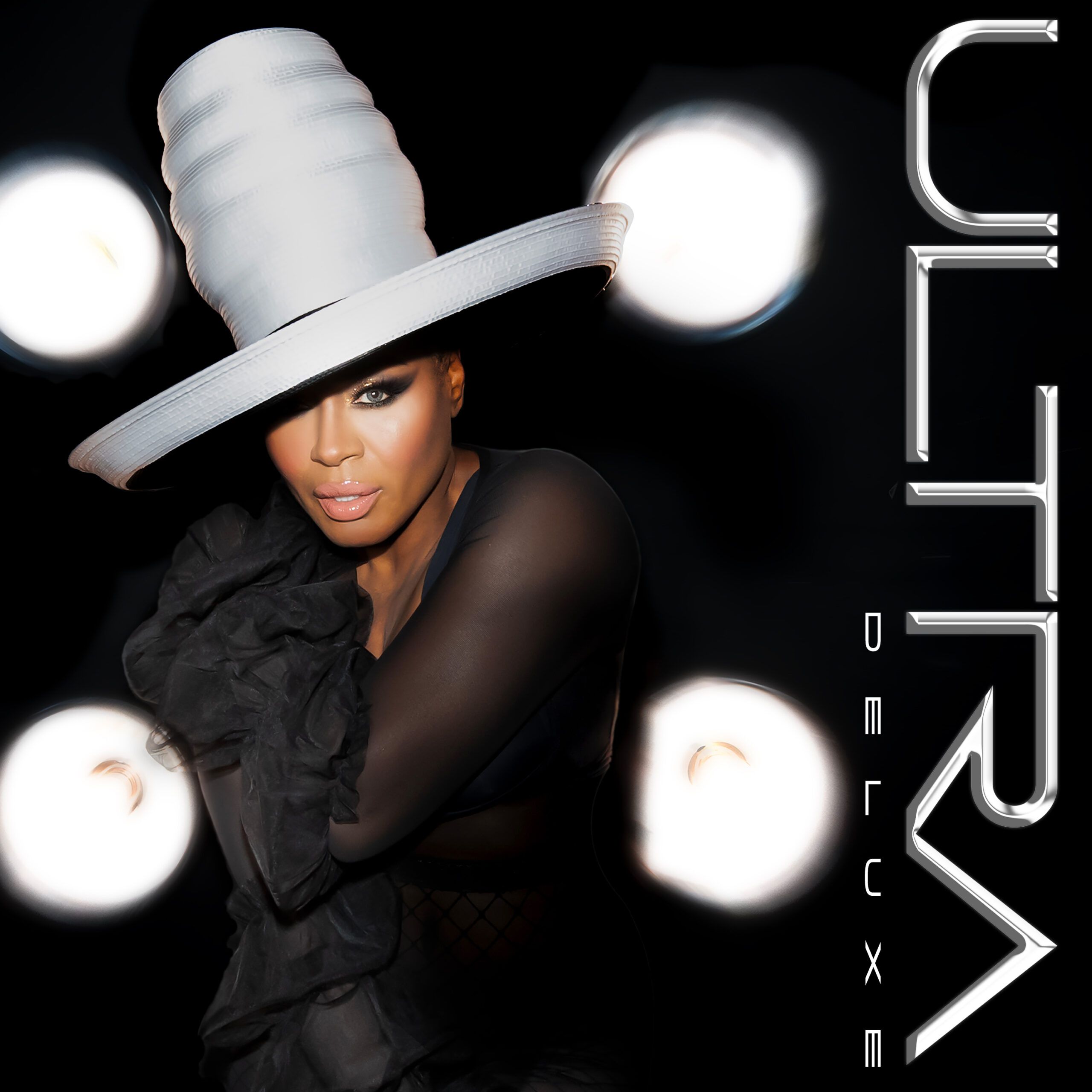 Ultra Naté drops Deluxe version of ULTRA with brand new music, out now
"I think one of the most important parts of writing ULTRA and ULTRA Deluxe, when you look at where we are as dance music culture, we have to keep authenticity in the forefront. This album is me being my authentic self, and I celebrate that. I am grateful and proud of the ability to make the music I want to make.
It's also important for Black voices to be heard, and Black women as artists, writers, producers and DJs to be seen, because representation matters. It's crucial for album based projects to exist within the genre, as it continues to evolve and spiral into many different things, that no longer look like its origins.
We need to keep the funk, the soul, the bump, the joy and the sadness in our music, while telling those stories in a way that takes a deeper dive, but still anchors you to the dance floor."
ULTRA NATÉ, BALTIMORE USA, SEPTEMBER 2023…
In August 2022 legendary singer / songwriter / producer / DJ Ultra Naté released her tenth studio album ULTRA, an incredible feat for an artist who has remained fiercely independent for over three decades.
Testament to her enduring legacy, the album was seized on by fans and critics across the board, spawning instant anthems and a slew of remixes that have collectively continued to set charts, radio waves, clubs and festival arenas on fire ever since.
In the time since, alongside a packed international tour diary, the quarter-century anniversaries of seminal singles FREE and IF YOU COULD READ MY MIND, and the launch of a #1 podcast series The History Of The World's Greatest Nightclubs with celebrity superstar Paris Hilton, Ultra somehow found time to revisit ULTRA, gifting the original package with even more new music for the album's ULTRA Deluxe drop, available worldwide on September 13th.
Asked why she decided to revisit the project less than a year later, Ultra explained: "For better or worse, the business of selling music moves very fast in today's market place. There are literally over 15,000 songs released weekly in dance music alone. You have a nanosecond to create awareness and get traction on any given release. It can leave independent artists and labels at a huge disadvantage, because they do not have the reach of the majors.
"The digital world, however, has created the opportunity to evolve, reimagine and re-package projects, so that over time, they can build a relationship with consumers and DJs and create a slow burn impact. The ULTRA album was so well received and loved by my core fans, it only made sense to reinforce and further develop its broader impact with a Deluxe version."
Joining original selections HAPPY FEELING [w/ Freemasons Russell Small & DNO P), LAZER [w/ Slowz], MIRACLE, SUPERNATURAL, SOLD OUT, RICH M'FK's [w/ Henrik Schwarz], SURVIVOR [w/ Tracy Young], FUN [w/ Blue Lab Beats], THE GARDEN [w/ Osunlade & James Curd], HUMAN BEHAVIOUR [w/ Quentin Harris], BITTER FRUIT, RESTLESS [w/ Tedd Patterson], NEW LIFE [w/ Lem Springsteen], and FREE (LIVE YOUR LIFE), Ultra adds four new songs that raise the original album's bar even higher: YOU'RE FREE, DANGEROUS, WORLD ON FIRE and UNBREAKABLE.
A reworking of Ultra's classic hit and released in Summer '22 to huge fanfare, it's no surprise the Icona Pop collaboration YOU'RE FREE makes the cut. The revamped edit was embraced by fans and saw Ultra join the Swedish duo to perform in front of rapturous crowds at Pride festivals the world over.
Recent Beatport Top 10 and Traxsource #1 hit DANGEROUS (So Dare Me) with Les Bisous, released via Armada Music and reimagining The Pointer Sisters' classic, stomps confidently across slick synth lines as it adds more than a touch of nu-disco glamour to the set list.
An anthem for the ages, the sumptuous, piano and guitar-led WORLD ON FIRE with regular collaborators John 'J-C' Carr, based on a musical concept by Emanuele Esposito and Gianni Romano, is pure celebration of Ultra's rich, luxurious vocal, and her ability to craft song lyrics that capture the universe around her.
"These particular songs are the missing pieces of the puzzle that you didn't know existed," said Ultra. "Besides UNBREAKABLE the others were part of the story but were not ready for release last Summer. The intention was always for them to see the light of day with the ULTRA album as my milestone 10th LP."
UNBREAKABLE, the final new addition, sees Ultra bring in one of her Black Stereo Faith creatives Piranhahead on co—production duties. An out-and-out celebration of life that manages to encapsulate timeless joy, UNBREAKABLE is an important addition to the album for Ultra.
"(It) was recently written for this release," she confirmed. "I felt I needed this song on the Deluxe album so I really crammed over the last couple months to get it finished in time. It's really a love letter to the LGBTQ+ community, and to everyone living under hateful and oppressive energy and systems."
An out-and-out celebration of life that manages to encapsulate timeless joy, UNBREAKABLE is Ultra at her very best, a worthy addition to an ULTRA Deluxe tracklist that once again promises to set clubland and the wider music world ablaze. 30 years on and still as vital as she ever was, Ultra isn't simply ULTRA – she's truly Deluxe.