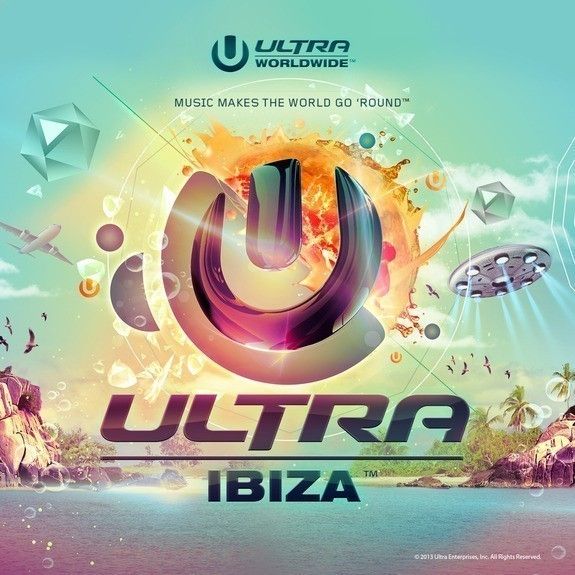 ULTRA WORLDWIDE: IBIZA
With events all across the globe – from its flagship in Miami to festivals in Argentina, Chile, Croatia, Ibiza, Brazil and Korea – Ultra Worldwide spreads the Ultra Music Festival magic to hundreds of thousands of dance music lovers all year round and the number keeps growing. Now the world's premier electronic music festival has harnessed a bit of that special something from the White Isle and put it into a stunning compilation to give fans the chance to experience the Ultra Ibiza dream. 'Ultra Worldwide: Ibiza' is out now on Ultra Music.
Featuring some of the hottest tracks to have been played this year on the island that is considered by many to be the spiritual home of dance music, 'Ultra Worldwide: Ibiza' is a collection of deep house cuts from the finest producers on the scene right now and the perfect soundtrack to see you through the summer. With original productions from the likes of Dusky, Finnebassen, Bicep, Francesco Rossi and Karmon among others, as well as remixes from Ibiza heavyweights such as Maceo Plex and Justin Martin, this really is the cream of the Balearic crop!