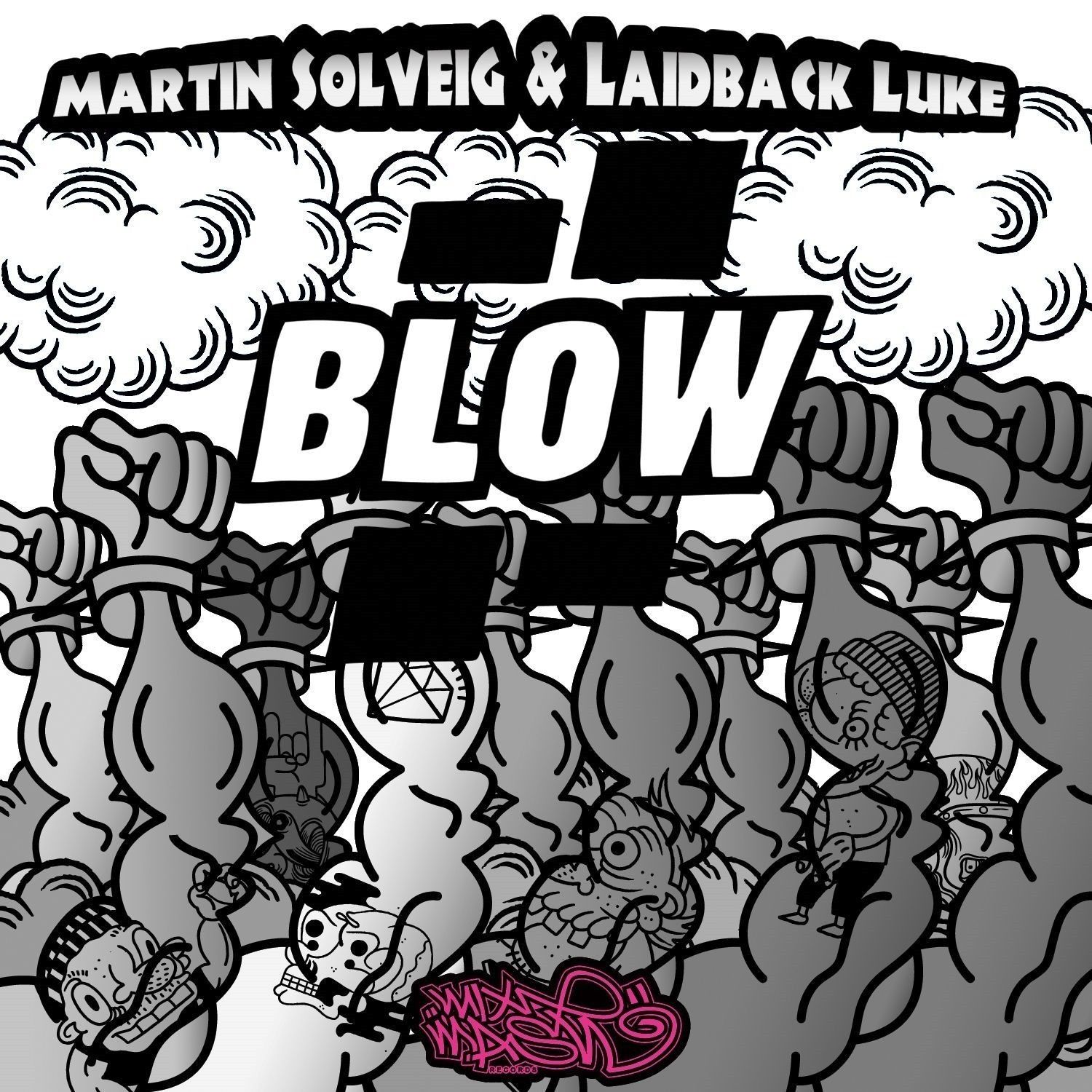 Martin Solveig & Laidback Luke – BLOW
Following stomping collaborations with Hardwell ('Dynamo') and Dimitri Vegas & Like Mike ('MORE'), Laidback Luke is back at it again with his latest single. This time he is teaming up with French figurehead and fellow dance music titan Martin Solveig, fresh from the release of his latest hit single 'Hey Now', for their collaboration 'BLOW', which will be released on Luke's own Mixmash Records imprint soon.
After Martin Solveig first premiered the track to tens of thousands of frenzied partygoers at Tomorrowland last month, it was clear by the crowd's reaction alone that this was a summer smash in the making and now it has been announced as a new Mixmash single. With vocals from the mystery 'Ludi' and Martin Solveig himself, 'BLOW' combines the very best of the pair's studio prowess with an undercurrent trademark energy that epitomises the two individuals' sounds.
Having received such an incredible reception at its Tomorrowland debut, both Luke & Martin thought that now was the perfect time to share it with those not fortunate enough to partake in the madness of Tomorrowland.
A masterpiece that was actually conceived by Luke & Martin in Sydney's Turning Studios in between two Stereosonic shows in 2012, we think fans the world over will quite rightly agree that the time has come to share the love! With a release date still to be confirmed, stay tuned to Laidback Luke & Martin Solveig's official Facebook pages for up-to-the minute information and announcements.