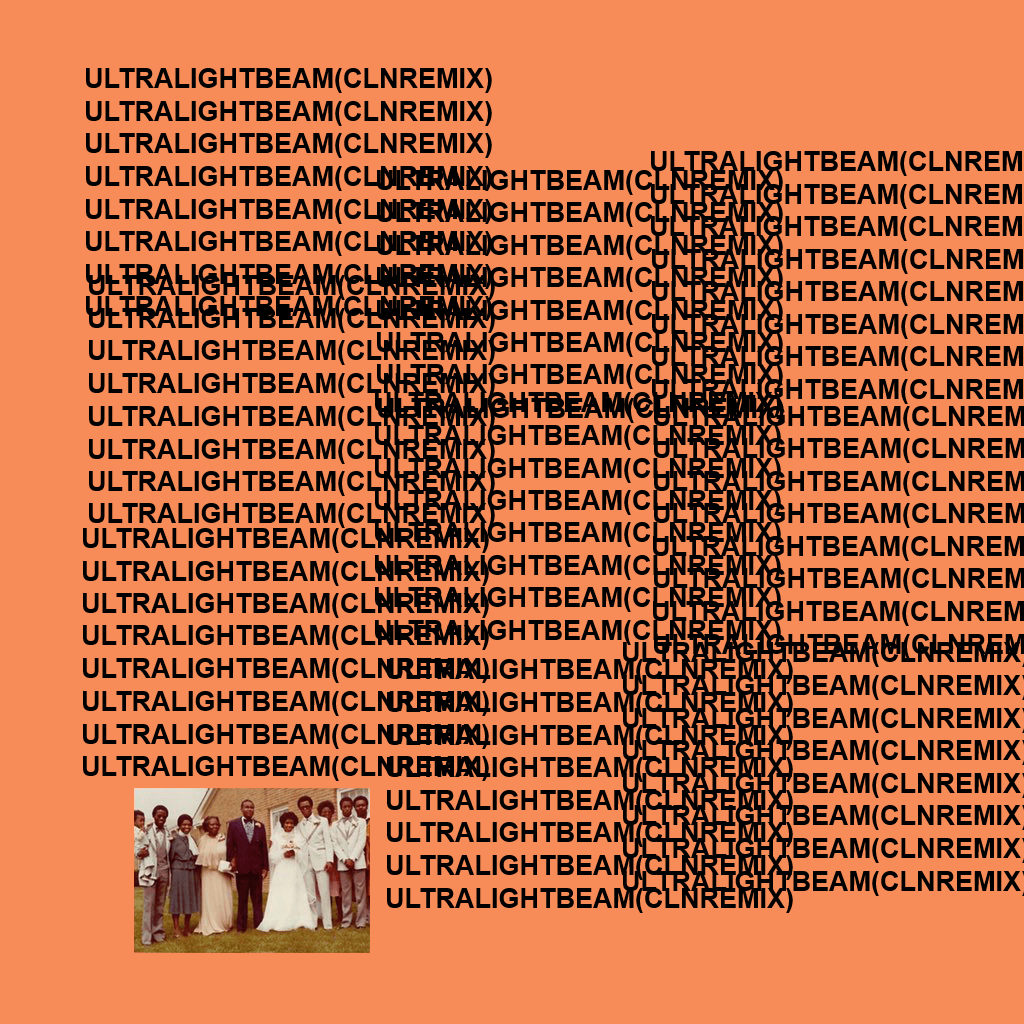 Kanye West - Ultralight Beam (cln remix)
We have it on pretty good authority that Australian producer cln is currently busy working away on some brand new original tunes, which he plans to start rolling out sometime over the next month or so, today however he is excited to share a new remix he has put together of 'Ultralight Beam' by Kanye West.
"I will always see Kanye as someone who worked extremely hard to reach his goals. He didn't have instant success. He put in a lot of effort behind the scenes for years before he became famous for his own art. I find his story very inspirational, and I think 'The Life Of Pablo' is an excellent record. I decided to put my own take on 'Ultralight Beam' because it's my favourite song on the album. Chance ties it all together very well" – cln
Be sure to hit up cln on the social links below to be kept up to date on his movements over the coming months, and if you haven't heard his 2015 Found EP yet, you can stream some of its tracks below or check it out on iTunes and Spotify.
Socials:
https://www.facebook.com/clnmusic
https://soundcloud.com/callanalexander
https://twitter.com/clnmusic