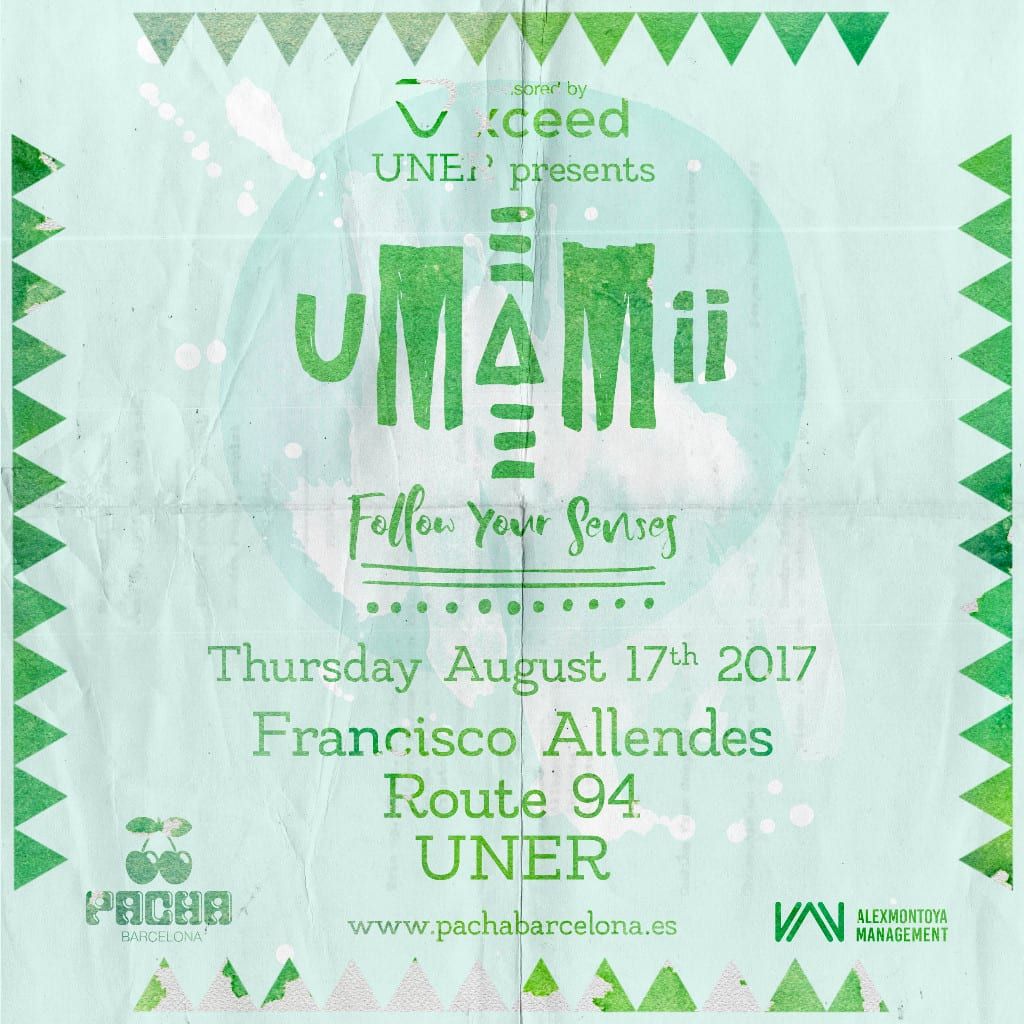 UMAMII, UNEA's multisensorial experience heads back to Pacha Barcelona.
Under the motto "Follow Your Senses" and after a successful first date UNER and his multisensorial itinerant experience UMAMII will return to Pachá Barcelona on Thursday 17th of August.
The Chilean Francisco Allendes and the English Route 94 close the line-up.
Last month UNER presented the new project he had in his hands, a unique experience with which he tries to stimulate the curiosity and all 5 senses of the audience. To accomplish this, the artist makes use of a balanced combination of electronic music, art and energy with which he creates a universe in which the public let themselves go in an introspective journey that allows them to connect with the essence of their being.
UMAMII´s first date, which took place on 22nd of July at Pachá Barcelona, had Andrea Oliva and Andhim as its guests and it couldn't of been better received by the public who joined the innovative concept since the first instant turning it into an immediate success and one of the best parties of the club´s season. The second date at Pachá Barcelona will take place on Thursday 17th of August and UNER will be accompanied by Francisco Allendes and Route 94, both called to be the most outstanding figures in their respective country's electronic music scenes. UNER has established himself as one of the indispensable DJs of Spanish electronic music, Francisco Allendes performing at Techfest, Open Rave, Southfest, Creamfields and Love Parade and released on Paradigma Musik, Cray1Labworks and Spectral Sound has stood out as one of the leading Chilean artists of the moment, and Route 94 is the new English House leader as seen in his projects released by the label Rinse FM and his sets at Glastonbury, Outlook and Snowbombing.
On Thursday 17th of August, Pachá Barcelona will vibrate again under the magic influence of UNER and his multisensorial UMAMII.