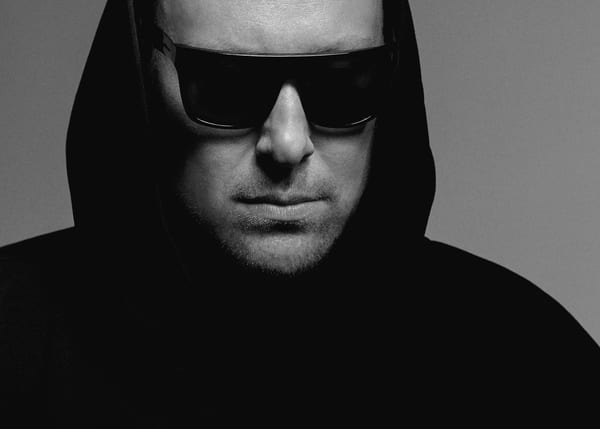 UMEK Returns to EDC Las Vegas 2016, New Track "Culminate" + More
A staple of Electric Daisy Carnival, Slovenian techno icon UMEK returns for his sixth consecutive performance at EDC Las Vegas, playing the neonGARDEN stage on Saturday, June 18 at the Las Vegas Motor Speedway. Just last month, UMEK raised over $1,400 for the EDC Week Charity Auction, which will let the lucky winner go b2b with UMEK and live-mix a track onstage.
A 20-year veteran of the international techno scene, UMEK recently lent his studio expertise to curate Native Instrument's new MOLTEN VEIL Maschine Expansion. Featuring sounds crafted by UMEK himself, MOLTEN VEIL is aimed at producers looking for the bold, dynamic sound of UMEK's dense basslines, jarring hi-hats, and deep kick drum characteristics of his dynamic, four-to-the-floor mainroom techno, as displayed in his recent track "Culminate," out now on his own label 1605. "Culminate" sees UMEK continuing the reincarnation of his techno origins.
"Sooner or later all artists return to their roots. I've always been known to be a techno artist, even when I wasn't really playing and producing techno. So, when the fans and the media see you as a techno artist no matter what you deliver, then you probably are a techno artist – if it looks like a duck, swims like a duck, and quacks like a duck, then it probably is a duck," says UMEK. "Jokes aside, I've always followed my intuition and listened to my feelings, no matter what the people thought about it. Much like Forrest Gump 'just felt like running,' I just feel like doing techno now. Also, techno kids have more fun. They really do."
As a man of many hats, it's a little known fact that UMEK is also a very successful tech entrepreneur. His start-up Viberate.com has just raised a seed round of $600,000 to introducde analytics and decision making tools to the music market. With the goal of bringing "order and standardization into the music business" and finally "put an end to all that chaos," as stated by UMEK, the company already owns the highly successful website Topdeejays.com, where they analyze social media growth for more than 30,000 DJs.
UMEK is available for interviews at EDC Las Vegas. Please get in touch to schedule.
More info on The MOLTEN VEIL Maschine Expansion is available at www.native-instruments.com.

UMEK Upcoming Tour Dates
June 17 Miami, FL @ Trade
June 18 Las Vegas, NV @ EDC Las Vegas
July 3 Toronto, Canada @ Digital Dreams Festival
For more on UMEK
www.umek.si
www.facebook.com/umek.si
www.twitter.com/UMEK_1605
www.instagram.com/UMEK_1605
www.soundcloud.com/umek