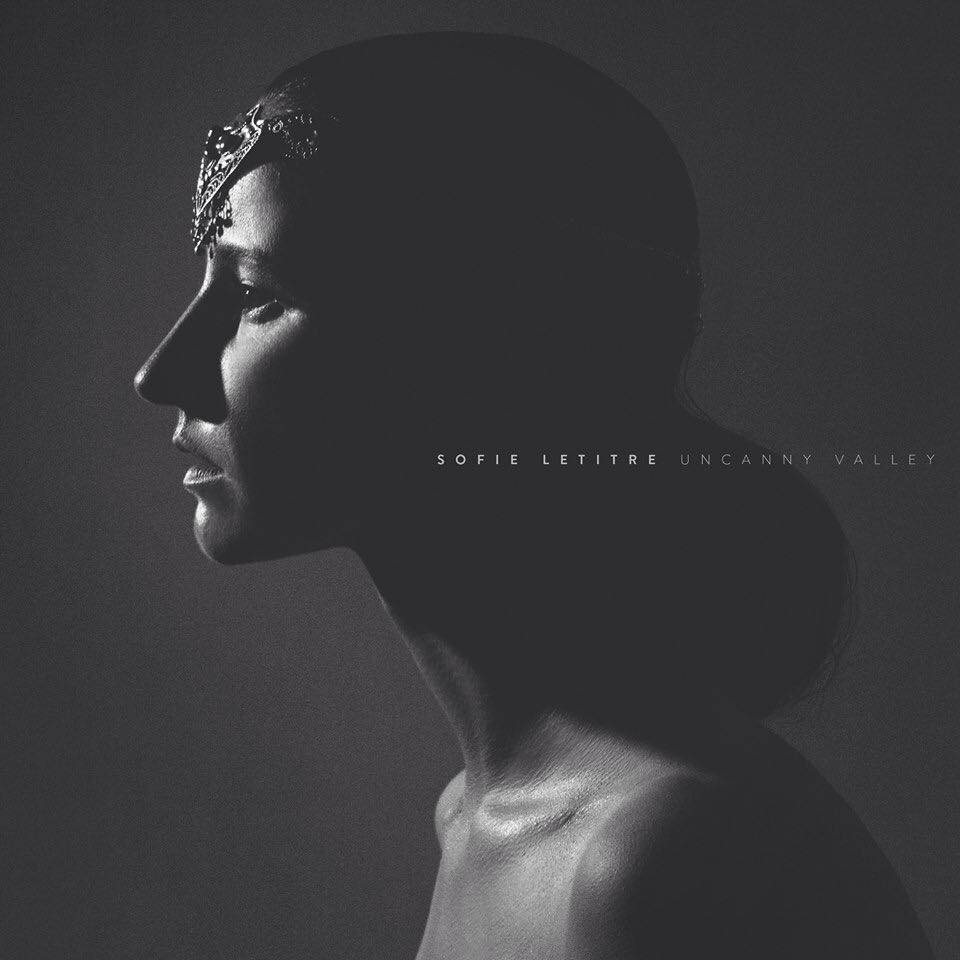 Sofie Letitre - Uncanny Valley
Hotly-tipped Dutch singer-songwriter Sofie Letitre returns with her six-track debut Uncanny Valley EP this September, building on a growing swell of support from across Europe. With glowing recognition from the 3voor12 Awards – where she was voted 'Most Promising Artist' – and her previous work as part of Ladies Of The Lowlands, she has been marked out as a highly captivating and talented artist.
Now working alongside producer Thijs de Vlieger (one third of the sensational bass & glitch trio Noisia) and erstwhile band colleague Ferdy van der Singel, she has developed a classy sound hat finds the sweet spot between electronica and alternative indie. First single, Bare – included here – received support from Mary Anne Hobbs on BBC 6Music, Eddy Temple-Morris on XFM and from Holland's 3FM, with the video premiered by Clash in the UK and Noisey in the Netherlands and Germany.
The initial ruggedness of Bare's bass-driven production slowly yields as Letitre's haunting voice unfolds, leading to skittering percussion and swathes of eerie, reversed synths. Previous free download Slip takes the energy down a notch, allowing her vocals to take centre stage, with a vibe that's somewhere between Massive Attack and Bjork. The BBC called it "a raw and intense track with a dark and heavy beat rumbling through its core".
Home reveals a more (gently) menacing side, with brooding, resonant bass tones and pummeling beats underpinning her woozily-effected voice, before Real brings us back to her more sensual and fragile side. Perfect Mistake heads into resplendent torch song territory, with I Need another slow-burning gem to round off the proceedings.
Intricate, cutting-edge production brings a stark yet somehow fitting contrast to the purity of Letitre's voice throughout the EP, ranging from subtle electronic treatments to full-on granular synthesis in the more intense moments. A slew of remixes bolster the package from Steelan, Jai Tee, Think Twice, Thijs de Vlieger, Infuze, ZES and Mono/Poly – from deep electronica through to raging drum 'n' bass.
With this stunning new EP ready to drop and Mojo Concerts recently signing her to their roster in the Netherlands, Letitre is well on the way to becoming a major contender.
Tracklisting:
1. Slip
2. Bare
3. Home
4. Real
5. Perfect Mistake
6. I Need
7. Slip (Steelan Remix)
8. Bare (Jai Tee Remix)
9. Home (Think Twice Remix)
10. Home (Thijs de Vlieger Remix)
11. Real (Infuze Remix)
12. Perfect Mistake (ZES Remix)
13. I Need (Mono/Poly Remix)