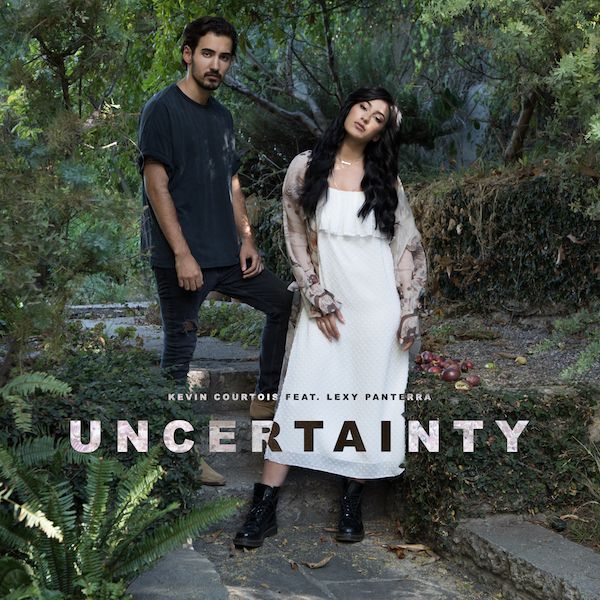 Kevin Courtois - Uncertainty
One of dance music's most promising talents hails from the city of Paris and goes under the moniker of Kevin Courtois. The talented producer has teamed up with pop sensation, Lexy Panterra, closing out the summer with another captivating production titled 'Uncertainty' – out now.
STREAM/PURCHASE: KEVIN COURTOIS – 'UNCERTAINTY' FT. LEXY PANTERRA
Courtois has continuously carved out an incomparable lane for himself with melodic crossover music that has grabbed the attention of fans across the planet with millions of streams across his discography. 'Uncertainty' marks the his fifth official single release in 2018, which follows 'Let Me In' alongside Luke Edgemon and his most recent offering, 'Settle'. Lexy Panterra is best known for her choreography videos on YouTube, many of which have gone viral and amassed hundreds of millions of views. She is now on her way to dominate the music sphere with a powerful combination of stunning vocals and lyrical capability.

Courtois and Panterra prove their artistic prowess once again with the latest emotive song from his catalogue as he utilizes the defining tropical sound that has pegged him as one-to-watch. A delicate guitar-driven melody layered over a set of purely intoxicating vocals that speak on overcoming ambiguity in a one's life. The chorus allows for a brisk pace change to add a dance-infused flair to the track, touting mild drum patterns and calming harmonies. Lending her lush vocals to the cut, this will mark Lexy Panterra's follow-up release since 'Peace Sign', a viral sensation which was shared by thousands of people across the internet. The dancer-turned-singer is well on her way to becoming an internationally recognized superstar.

The release of 'Uncertainty' is arriving with a euphoric music video, which stars Panterra and Courtois, and gives fans a visual cue behind the meaning of his intentions with the track.
STREAM/PURCHASE: KEVIN COURTOIS – SETTLE [THE REMIXES]
Kevin Courtois has kept himself more than occupied this summer as his previous release 'Settle', which aimed to help listeners deal with painful heartbreak, recently received a glorious remix treatment. Five fellow up & coming producers in TEEMID, St. Humain, Natty Rico, Vincent Daubas and finally Lucas Ariel took their shot at refreshing 'Settle' to give it a diverse blend across all genres of electronic dance music. Slowly but surely, Kevin Courtois is transforming himself into a household dance act as he continues to blend pop and tropical elements in a way that only a handful of artists have successfully done before.
Keep up to date on Kevin Courtois' new music, tour dates and other upcoming news by following his socials below:

KEVIN COURTOIS
FACEBOOK
INSTAGRAM
SOUNDCLOUD
SPOTIFY

LEXY PANTERRA
FACEBOOK
INSTAGRAM
SOUNDCLOUD
SPOTIFY