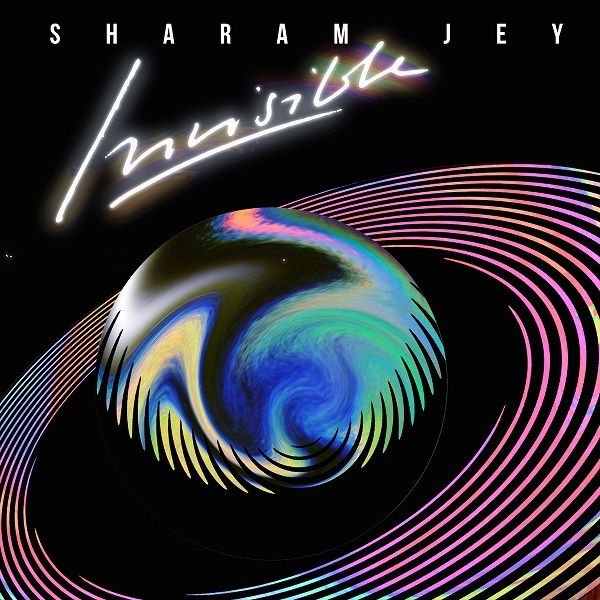 Sharam Jey ft KLP - Invisible
On 24 September 2018 Germany's much-loved house DJ/producer Sharam Jey is set to deliver his highly anticipated third LP, Invisible, via his very own Bunny Tiger imprint.
Sharam Jey has been shaking up the world of dance music since the early 90s with his infectious and accessible dance-floor ready grooves. Over the years, the Iran-born artist has racked up numerous accolades and achievements including releasing 2 acclaimed albums (4 Da Loverz in 2005 & In My Blood in 2009), having over 100 releases on some of dance music's most established labels (Toolroom, Cajual, King Kong Records) and amassing a remarkable remix resume of high profile artists including; Zayn, Moby, Gossip, Faith No More, Faithless, Diplo & Don Diablo and Mason & Roisin Murphy.
With all of this success and experience in tow, the time has come for the talented German to release his much awaited third long-player, Invisible – comprising of 14 stellar tracks inspired by Jey's passion for song-oriented, synth-driven melodies, boasting guest vocal contributions from the likes of electro-pop's Little Boots, Grammy award-winning duo Dirty Vegas, Australia's Kristy Lee Peters aka KLP, the Berlin-based Kat, the multi-talented US-born Dacia Bridges and the Danish/Egyptian starAshibah.
The album's impressive opener, 'Ready or Not' takes the listener on an enthralling aural journey with its lush arpeggiated lead synth, elevating chord progression and catchy vocal courtesy of Dirty Vegas frontman Steve Smith. Elsewhere there's the Röyksopp-esque instrumental 'Over The Moon', the LP's rousing first single 'Lost' featuring the vocals of KLP, the Daft Punk inspired 'Love Planet' and the album's pumping Depeche-mode-tinged fourth single 'Dangerous Game' which guest stars up-and-coming Berlin-based singer Kat.
Other highlights include; the spacey synth-pop title track 'Invisible', the funk-fuelled groover 'Rollin'', the euro-house power anthem 'Fridaycity' featuring the distinctive voice of Little Boots, the electro-pop workout 'All That Remains' featuring Dacia Bridges and the album's emotional Giorgio Moroder-esque closing track 'Memories'.
Invisible is available via Bunny Tiger on 24 September 2018.
TRACKLIST
01. Sharam Jey Feat Dirty Vegas – Ready or Not
02. Sharam Jey – Over The Moon
03. Sharam Jey Feat KLP – Lost
04. Sharam Jey – Planet Love
05. Sharam Jey Feat Kat – Dangerous Game
06. Sharam Jey – Invisible
07. Sharam Jey – Rollin`
08. Sharam Jey Feat Little Boots – Fridaycity
09. Sharam Jey – Roadtrip
10. Sharam Jey Feat Dacia Bridges – All That Remains
11. Sharam Jey – Computer Love
12. Sharam Jey – Down Under
13. Sharam Jey Feat Ashibah – Only You
14. Sharam Jey – Memories
TOUR DATES
07.09.18: Magic Island Festival, Florianopolis, Brazil
08.09.18: TBA, Buenos Aires, Argentina
15.09.18: Joinville Square Garden, SC, Brazil
05.10.18: Cholula, Puebla, Mexico
06.10.18: Nuevo Leon, Monterrey, Mexico
17.10.18: ADE @ The Club Up, Amsterdam, Netherlands
FIND SHARAM JEY ONLINE:
http://www.sharamjey.com
https://soundcloud.com/sharamjey
https://www.facebook.com/SharamJey
https://twitter.com/SHARAMJEY
FIND BUNNY TIGER ONLINE:
http://bunnytiger.de
https://soundcloud.com/bunnytiger
https://www.facebook.com/BunnyTigerMusic
https://www.youtube.com/channel/UCPiNwW6IC56macRzHuUC5Eg