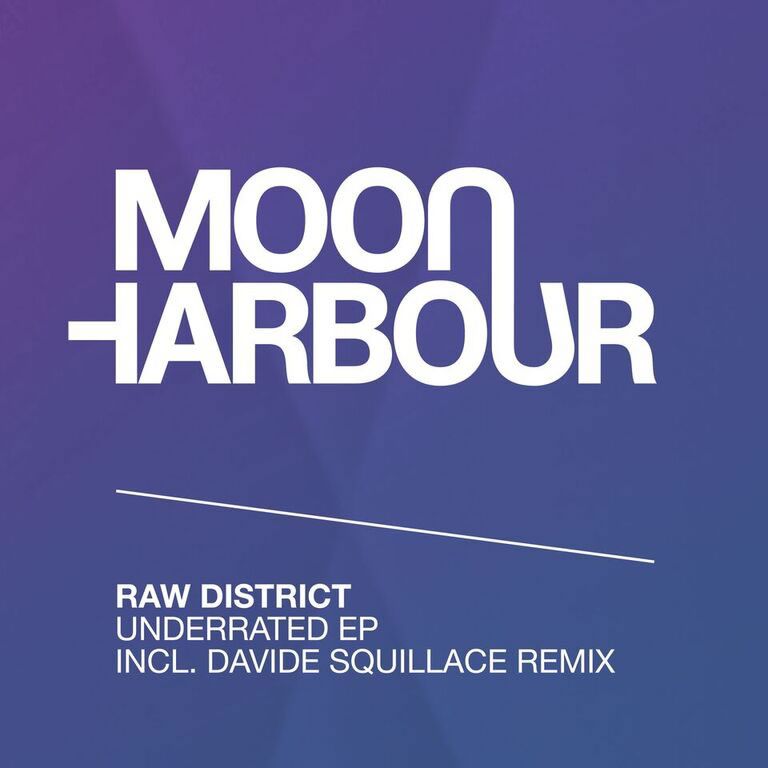 Raw District - Underrated EP
The Moon Harbour label is no stranger to effective tech house hits. Run by Matthias Tanzmann out of Leipzig, it has been going 16 years and has very much set trends in that time. For their next trick, they look to a Belgian duo who have never released on the label before but who have been really getting up a good head of steam in recent times. Called Raw District, it is a duo made up of Massimo DaCosta and Vernon Bara who serve up two sizzling originals and get remixed here by Italian star Davide Squillace.
The first cut features vocals from acclaimed soul disco singer Forrest and is called Underrated. It is a slithering, subtle track that slowly builds to a supple and seductive peak. Careful synth lines are delicate and heady and the vocal is full of steaminess. The drums are soft and rolling and overall you cannot help but get sucked in. Circo Loco legend Davide Squillace then remixes this one into something much more designed for the peak time. It is a loopy, undulating tech cut with big claps and metal drums making you move your every limb. Last but not least is Their Eyes, a deep and intoxicating number with rolling drums and wooden hits. It is atmospheric and spacious and really finely produced for maximum impact with minimal effort. Once again then, Moon Harbour leads from the front here.