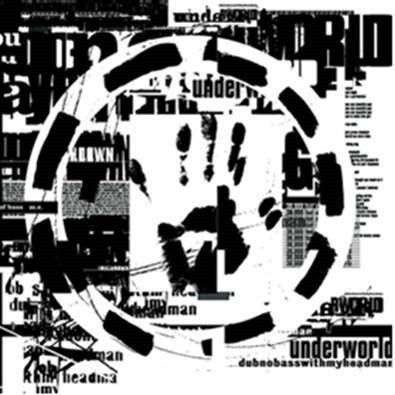 Underworld – Cowgirl (Alt Cowgirl C69 Mix from a1564)
In anticipation of the re-mastered, deluxe release of their classic album 'dubnobasswithmyheadman' and headline show at London's Royal Festival Hall, Underworld unveil 'Cowgirl (Alt Cowgirl C89 Mix from a1564)'.

A fascinating insight into their creative process, this early demo of 'Cowgirl' already has the familiar pulsing riff and the gradually building drums of the final fully-mixed version.

At this point in the recording Karl's vocals are at an early stage of their development, but there are plenty of hints to the direction they will finally take, like "flying into", "she's a cowgirl" and "I'm invisible".

Enjoy this peak into the creation of a classic.


Underworld
'dubnobasswithmyheadman' 20th anniversary
Unique one-off live performance at the Royal Festival Hall 11th October '14
Re-mastered album out 6th October 2014
(CD / 2xCD deluxe / 2xLP / HD Blu-Ray / 5xCD super-deluxe)

"The most important album since The Stone Roses and the best since ScreamadelicaŠ a breathtaking hybrid that marks the moment that club culture finally comes of age and beckons to everyone" Melody Maker

"By writing 'songs'‹albeit playful, deranged ones‹Underworld have come up with a solution for the facelessness that blights dance music." NME

"Thunder, thunder, lightning ahead"

In January '94, Rick Smith, Darren Emerson & Karl Hyde released their debut album – dubnobasswithmyheadman – on independent label Junior Boy's Own. Up to that point, the three-piece were seen as something of a square peg. They crafted songs from transcendent dance music. They were clearly a band – complete with frontman/guitarist – yet they made records where the constituent parts and players were often indefinable. Musically, they took elements from the European techno underground & Balearic clubs and fused them with spliced up beat poetry and strung out ambient sounds. Really, they just weren't like anyone else.

Underworld's debut arrived as a fully formed statement of intent. Its' nine tracks showcased the limitless possibilities of electronic music. Although born out of club culture, Underworld's debut defied the accepted genres of the time – equally suited to dancefloor and after party, it was as immersive an experience quaking through bassbins or headphones. Two decades on from its original release, it's unarguable that dubnobasswithmyheadman is one of the most influential British electronic records of all time; a signpost for everything from dance music's easy relationship with main stages at festivals to the radio/globe-conquering EDM phenomenon.

To celebrate dubnobasswithmyheadman's twentieth anniversary, the record has been meticulously remastered at Abbey Road for a deluxe reissue by the band's Rick Smith. Revisiting the original MIDI files, Rick uncovered a wealth of previously unreleased material and rare alternate mixes that sit alongside the record's original companion singles and remixes and offer a fascinating insight into the creation of the record. The resultant release is the definitive version of one of those rare records that truly deserves to be described as a classic.

To coincide with the re-release of dubnobasswithmyheadman, Underworld will play the album in full at a one-off show at London's Royal Festival Hall on Saturday 11th October 2014. This show will offer fans a unique chance to see Underworld in one of the capital's most iconic venues playing this classic album in its entirety for the first time. Tickets cost £35/£30 and are available from July 2nd.
dubnobasswithmyheadman is the first release through Universal Music's exclusive worldwide deal for the band's iconic collected works. Work is under way on plans for forthcoming future deluxe, remastered editions of each of the band's classic albums.

Pre-order and ticket information: www.underworldlive.com