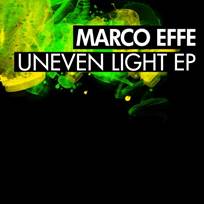 MARCO EFFE - Uneven Light EP
We are thrilled to welcome back one of our core artists, who has already graced our beloved little label wih so many great productions: From "For Me" over "Slicked & Sliced" to "Malaysia/Muar", Marco Effe was part of the family from the very beginning. Now, he returns to Break New Soil with his fourth solo EP – and boy, did he deliver again!
His "Detection EP" boasts 4 masterfully produced Techno tracks, in which he showcases his creative genius and his artistic development. We couldn´t be happier to say: Welcome back home, Marco!