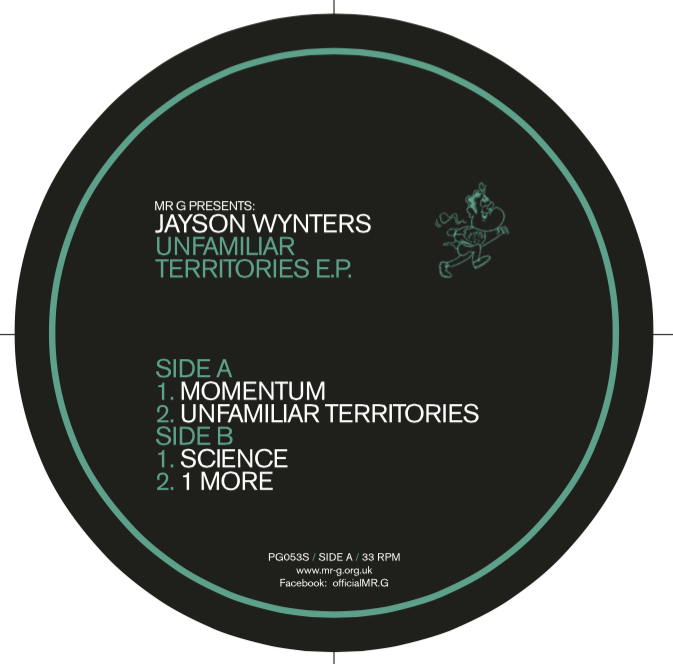 Jayson Wynters - Unfamiliar Territories EP
For the second time since its launch in '99, Mr. G's Phoenix G imprint plays host to an original release from someone who isn't the label founder – Birmingham's Jayson Wynters.
"I first met Jayson in Stockholm three years ago and over the next few months we'd keep bumping into each other. I soon learnt he was a budding producer, who's DJed at places like Plan B (Brixton), Birmingham, Manchester, Hamburg and Tokyo, and knew a lot of folk I love from the new skool. He asked if I'd mentor him to which I said I've got way too many people I look after already but asked him to send his beats and I'll share my thoughts."
"Eventually I get sent his music and I gave some positive critique. A year later another batch arrived and I thought wow is this the same guy? There was depth, soul and emotion yet in a totally personal way with a vision – and he's a Brummie! I had to take a chance and put my money where my mouth is and show my support as this shit touched me – dope!" – Mr. G
'Momentum' initiates smoothly with undulating percussion and subtle acid licks before sweeping pads, echoing stabs and spectral atmospherics follow suit. 'Unfamiliar Territories' then sees a rise in tempo with powerful kicks and ebbing chords whilst serene keys operate within the backdrop. Next up, 'Science' features a spoken word sample accompanied by a sultry low-end and ethereal textures, until the mesmerising '1 More' ties the package together using a concoction of subterranean sounds.
Jayson Wynters 'Unfamiliar Territories' EP drops on Phoenix G on 5th February 2015.
Tracklist
Momentum
Unfamiliar Territories
Science
1 More