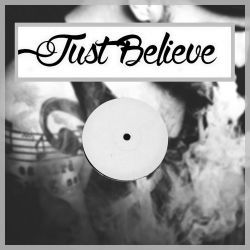 Joris Dee - Yeah Boy
After turning a lot of heads with his 'Underground Roll' single on Fogbank, the Jackin House German Joris Dee continues to build momentum, keeping the dance floors well oiled this Winter, with 'Yeah Boy' on the stylish fledging label, Believe In Disco. 'Yeah Boy' is Jackin', funky and sophisticated, it's beautifully crafted with a gorgeous Piano hook that's backed with elegant, sweeping Disco strings and peppered with cool vocal samples… It's a killer!
DJ / Producer Joris Dee hails from South Germany and is fast making a name for himself in dance music world. His productions range from soulful grooves to peak time romps. His productions have graced established music labels worldwide including; Sony Music, Punk Traxx, Fogbank, Juiced Music, Pocket Jacks Trax, Monkey Junk, Citrusonic Recordings, Abracadabra, Diamondhouse Records, ZYX Music, Wormland Music, Big Mamas House Records, Glamour Punk and more, with many top DJ's championing his work including Mark Farina, Demuir, Riki Inocente, Stacey Pullen and more!
Track Listing
1 Yeah Boy (Original)
2 Yeah Boy (Instrumental)
3 Yeah Boy (Dee's Key Mix)
'Yeah Boy' will be released on February 8th 2016 on Believe In Disco