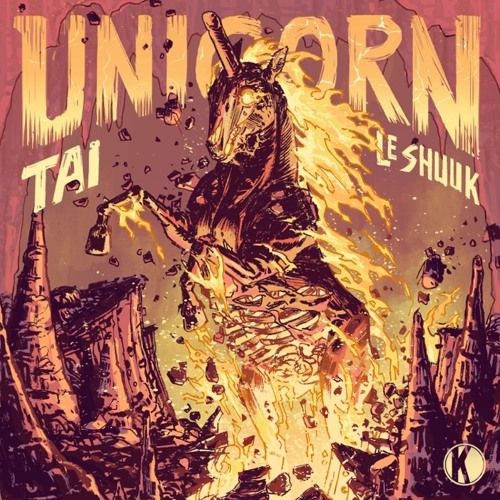 TAI & Le Shuuk - Unicorn
The land of Kannibalen is a place full of intriguing characters and tall tales. One in particular that stands out, "Unicorn," is being told by the bards TAI and Le Shuuk. The high-energy tale recounts the story of a man who is looking for a special way to get over his lady issues. From a tavern, to a magical island where the enchanted beast lives and back, they take us on a wild ride that just might make your extremities fall off.
"Unicorn" will ravage main-stages everywhere, and cause destruction to underground parties that let the beast run wild. You will laugh, cry, and most of all, dance when "Unicorn" is unleashed onto congregations.