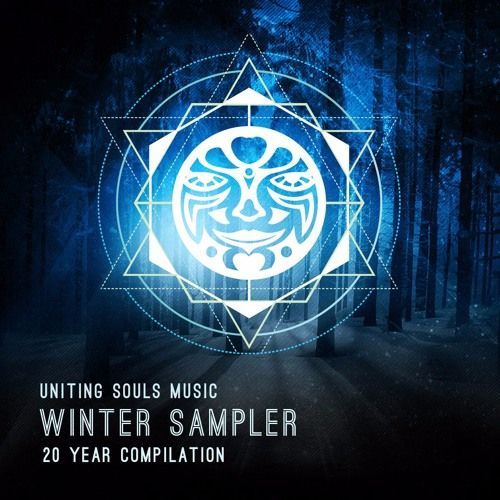 Various Artists - Uniting Souls Music Winter Sampler: 20 Year Compilation
Twenty years of Uniting Souls! The Seattle institution – collective, events promoter, and record label – celebrates an impressive two decades since formation with a compilation showcasing some of the crew's strongest contributors. Across top notch eight cuts, the Winter Sampler: 20 Year Compilation delivers the deep, underground beats that Uniting Souls is known for.
Michael Manahan (Hunt & Gather) starts off the sampler with the groovy "Center Peace," featuring evocative vocals from Tamika Jackson which alternates between sung and spoken phrases. Spacey pads and sharp chords drive things along nicely. Long-time Uniting Souls denizen Tokita (Night Grooves) then unleashes "Jazzcid" which funks up the proceedings. Its delicious nods to the old school are irresistible. "Everyday" comes courtesy of Jeromy Nail (Innerflight Music), dropping intricate beat programming, bouncing sub bass, and a slinky dance floor vibe. DJ duo Lee Houser (Tilted Records) contributes two cuts, with "Art of State" exhibiting a classic, psychedelic west coast deep house flavor. The pair's "Don't Even Know Me" then gets remixed by veteran Uniting Souls DJ Jordan Strong who sublimely places the cut right in the middle of an underground basement party at 4 AM. Reno, Nevada, DJs Sulli & 5657 are up next, delivering some particularly chunky beats and a ton of late night atmosphere. Live electronic trio renowned & much loved in the Pacific Northwest festival community, Madly In Dub lend an exotic flair with "Suenos Verdes," and Jordan Strong returns to close out the compilation with the deep, percussive, and dark "Picture In The Sky," a collaboration with Shonja.
Winter Sampler: 20 Year Compilation serves as a brilliant 'state of the nation' for Uniting Souls and its family. The label and collective is as strong as ever, and there's no sign of slowing down. Seattle's house music underground is in good hands.
Label and Artist Links:
www.unitingsouls.com
www.facebook.com/unitingsoulsmusic