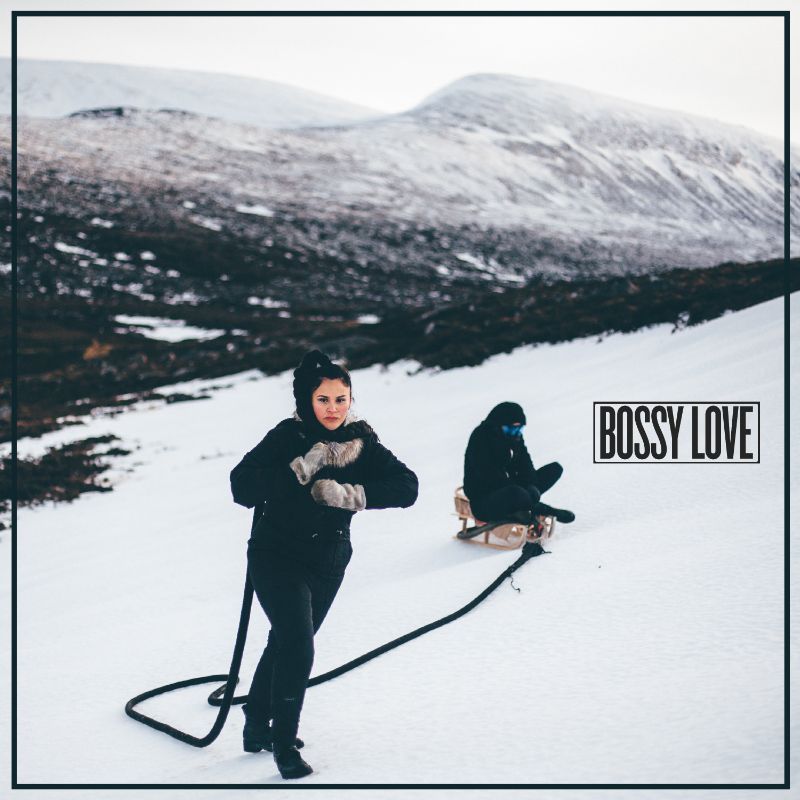 Bossy Love - Up All Over Me
Comprising producer/drummer John Baillie Jr, and vocalist/songwriter Amandah Wilkinson, Glasgow's Pop / Alt RnB duo, Bossy Love, release their highly-anticipated, debut EP Whiplash today.
The musical chemistry the duo share is undeniable. Following just a handful of single releases released without the support of a label and minimal marketing, they've already made an indelible mark on the industry; securing support from the Guardian, Fader, Clash, LOBF, Dummy, Vic Galloway, Huw Stephens, Lauren Laverne, alongside playlists and syncs across Spotify New Music Fridays, H&M, Topshop, Soccer AM and Made In Chelsea.
It's on-stage however that we truly get to witness their magic. With the addition of Ollie Cox on keys, they've honed their live show touring with Kelis, Alma, Tank & The Bangas and Metronomy. They played Glastonbury; where their set was televised by the BBC, who duly invited Bossy Love back for a live session this summer. Showcasing at The Great Escape last year, the 405 called Bossy Love's set, "the most memorable stage performance of the weekend… the festival might not be big enough for them next year", while Clash announced "Bossy Love steal the first day."

Bossy Love will launch the Whiplash EP with two exclusive shows; at The Old Blue Last in London on Jan 24th, and at Stereo in Glasgow on Feb 2nd. Email [email protected] to RSVP.

www.bossylove.com