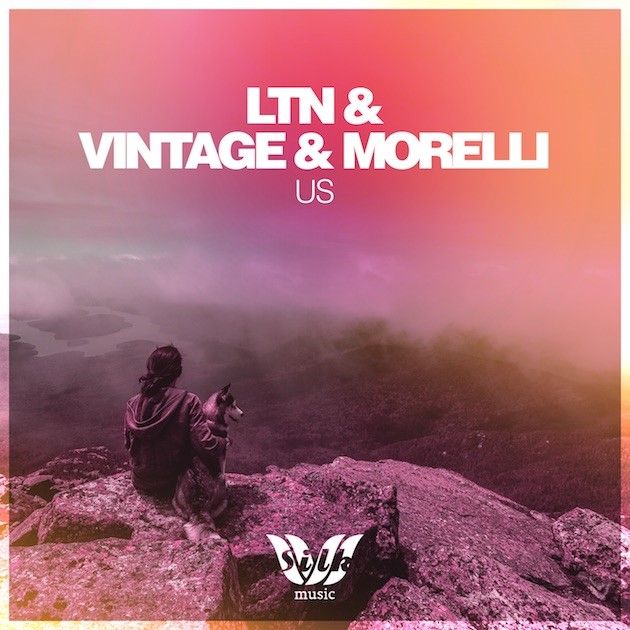 LTN & Vintage & Morelli - Us / Forbidden Fruits
The fifth release on the freshly rebranded Silk Music imprint is a collaborative EP between two of their most accomplished artists: LTN and Vintage & Morelli. The former continues his relentless assault on dance music playlists worldwide, courtesy of his superlative monthly contributions to house, progressive, and trance. The latter is an equally versatile musician, who is also at the pinnacle of his craft, thanks to a variety of breathtaking trance and progressive releases since last autumn.
The lead track on the EP is "Us," which was initially previewed on LTN & Probity's "Arrival 02: Destination Indonesia" compilation. The track jets out of the gate with a furious bassline; soon thereafter, it introduces a cosmic lead theme, which is suspensefully teased via a variety of side piano melodies. In the main break, celestial pads unite with the gorgeous piano theme and anthemic chords.
The B-side, "Forbidden Fruits," finds the dynamic Indonesian and Serbian duo in familiar territory: a lush, chilled progressive house classic-in-the-making. A hypnotic vocal stutter punctuates a melodically blissful soundscape, which includes a variety of fluttering synths, a repeating 1/8 note chord progression, and, of course, an unforgettable piano theme. Kick back and enjoy the soulful and relaxing vibes of this one. [Courtesy of Silk Music]