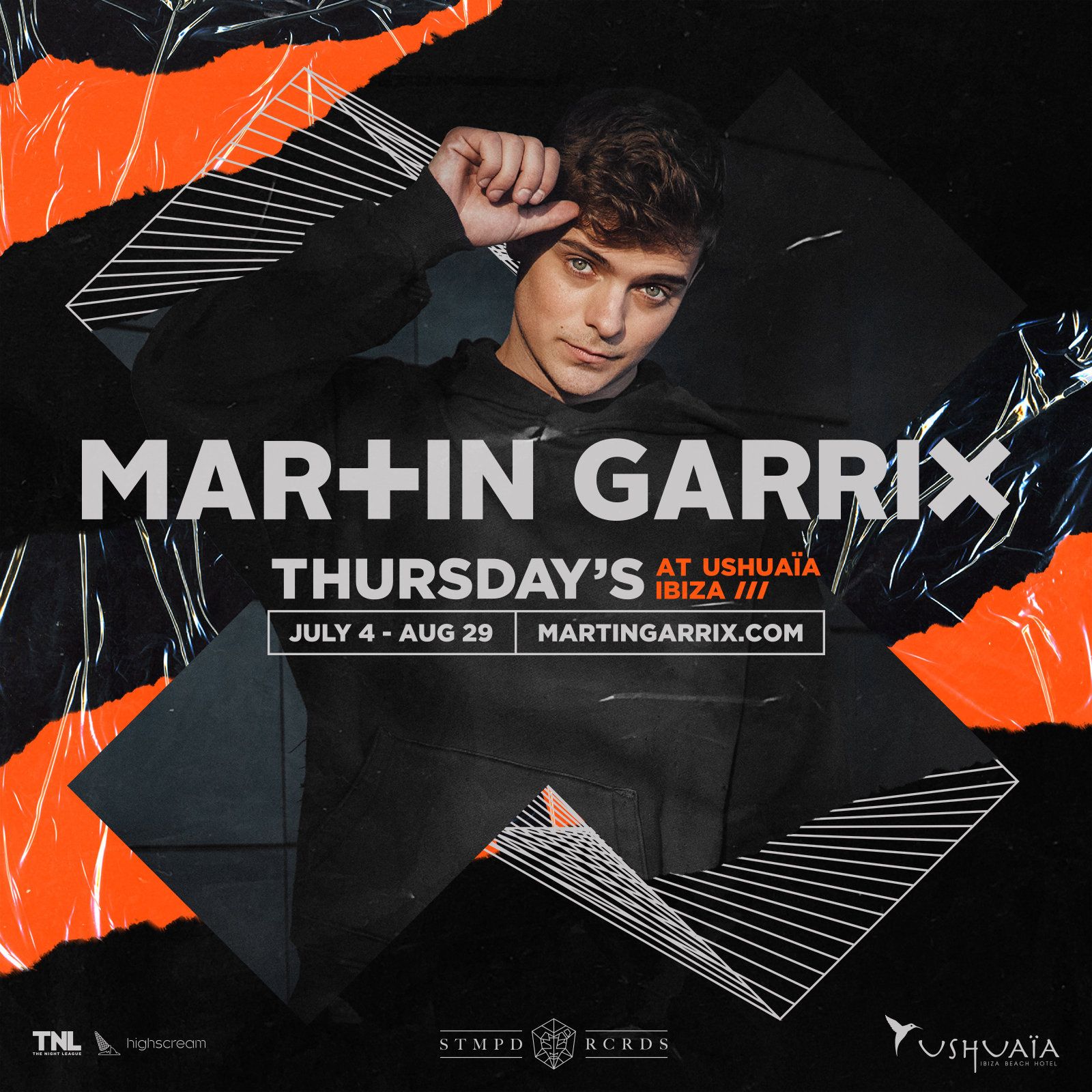 Ushuaïa Ibiza locks in Martin Garrix as a 2019 resident artist
Ushuaïa Ibiza has announced Martin Garrix will return as a resident artist this summer. Every Thursday from July 4th, to August 29th, the Dutch superstar DJ/producer will take over the pool-side stage and bring his infectious brand of electronic music with him.
This will be Martin's 5th stint at the iconic open-air venue, which has a history of showcasing top tier talent from across the world. Garrix has held the #1 spot in DJ Mag's Top 100 DJs for three years running but is not the only one to be recognised as a leader in the industry as Ushuaïa Ibiza remains widely-renowned as the #1 open-air club in Ibiza.
Garrix says, 'Ushuaïa Ibiza is one of my favourite places to be in the summer, every time I get there it feels like coming home. I love the people and their vibe, but also the production and the venue are incredible. Being able to play at Ushuaïa every week gives me the opportunity to try out some cool new stuff each week, so I can't wait to be back this summer!'
With Garrix' track record of bringing a fine roster of talent, phenomenal visuals and testing out unreleased music amongst the Ushuaïa Ibiza audience, island goers can expect nothing short of amazing every Thursday on the White Isle.
The jewel in Ibiza's party crown, Ushuaïa's dedication to bringing the most-sought afternames to their world-famous stage ensures they remain one step ahead of the game every time. Based on the experiences gathered over the years, Ushuaïa Ibiza is dedicated to providing the best outdoor entertainment possible. The legendary poolside parties have been drawing in the crowds ever since the very beginning. The team behind the #1 Open Air Club raises the bar ever higher, with an impeccable lineup of superstar residents from across the electronic music spectrum playing from daytime to midnight. Not just content with packing their nights full of world class artists, Ushuaïa Ibiza constantly outdoes itself when it comes to phenomenal productions, with a different theme each night of the week. With incredible pyrotechnics, mind-blowing lighting, visuals and a state of the artsoundsystem, not to mention the beautifully designed gogo costumes, as well as an abundance of confetti, streamers and CO2, it's no surprise people flock from around the world for the inimitable Ushuaïa experience.
TICKETS: www.theushuaiaexperience.com
ROOMS: www.ushuaiabeachhotel.com