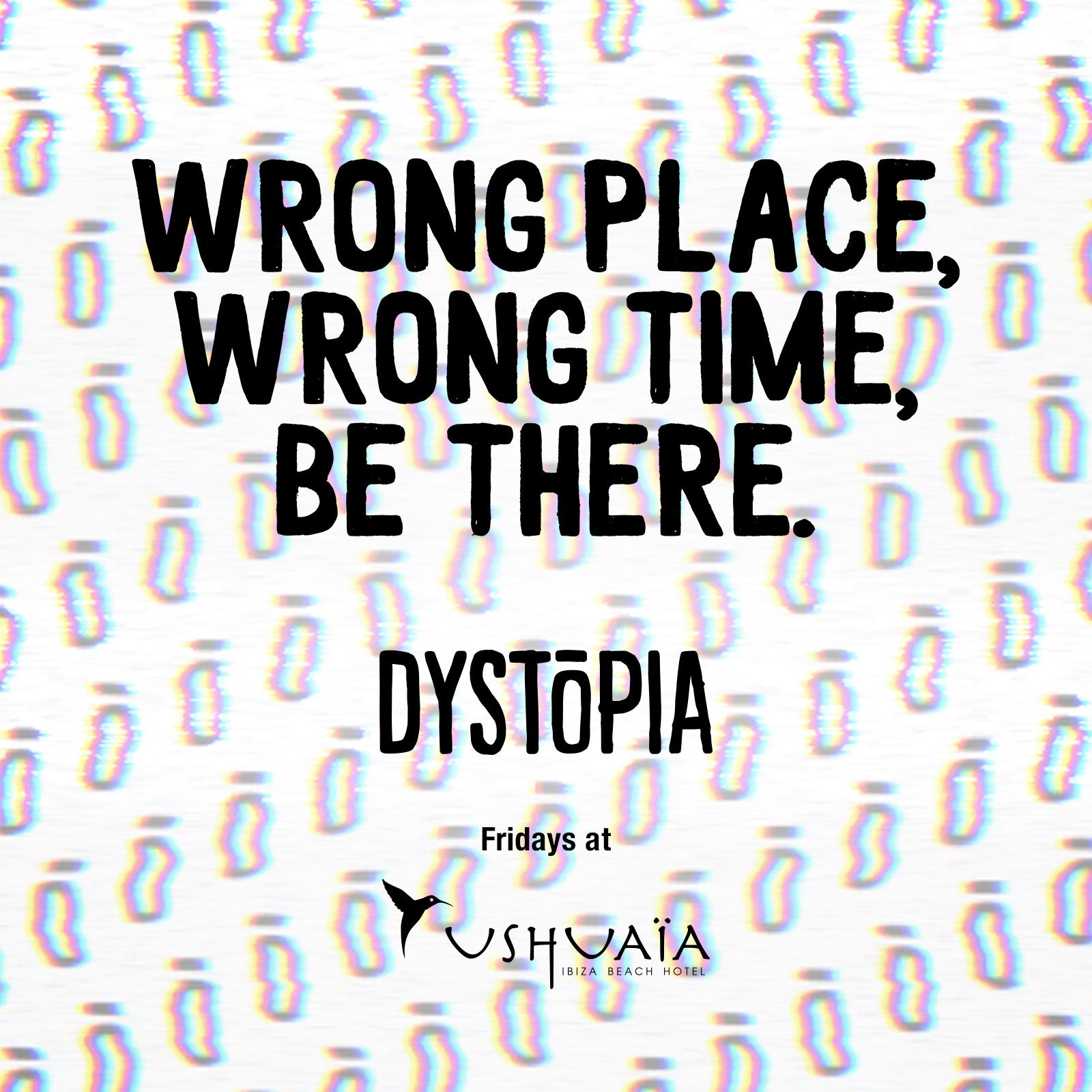 Ushuaïa Ibiza unveil 'DYSTOPIA' a brand new festival experience
Ushuaïa Ibiza launches a brand new festival concept, 'DYSTOPIA', a hub of creativity that strikes a contrast of the modern world. As if viewed through a distorted lens, music, live art and performances; radically immerse yourself into an unconventional experience for Ibiza.
'Who invited you here? No perfect people allowed. I don't know who you are but I need your approval. Be the worst you can be.' These words set the tone for what is 'DYSTOPIA', a brand new form of event launched by Ushuaïa Ibiza Beach Hotel.
DYSTOPIA knows no boundaries. It is disorientating, brutal and idealistic all at once. It is an immersive and surreal experience into music, art and self-expression. Suddenly perspectives are transformed and the world is turned upside down. How can we explore the future, if the present is a dystopian horror story?
Every Friday from June 1st to September 28th, Ushuaïa Ibiza will radically change its usual setup to become a surreal world, filled with visual curiosities and interactive experiences. Visual art meet music art. The audience is invited to explore their creativity, and partake in this sensorial world, bringing out their eccentricities through their own style and any other way they wish.
DYSTOPIA represents a distorted reality of our world. As you enter this bizarre universe, you become one with the spectacle. People will navigate through new common areas; chill-out spaces, a playground for adults, healing zones, a pop-up market, food trucks and more.
While the lineup will be announced soon, DYSTOPIA will showcase an exceptional collection of acts at the forefront of today's electronic music scene.
'Wrong place, wrong time, be there.'
The jewel in Ibiza's party crown, Ushuaïa's dedication to bringing the most-sought after names to their world-famous stage ensures they remain one step ahead of the game every time. Based on the experiences gathered over the years, Ushuaïa Ibiza is dedicated to providing the best outdoor entertainment possible. The legendary poolside parties have been drawing in the crowds ever since the very beginning. the team behind the #1 open air clubs raises the bar ever higher, with an impeccable lineup of superstar residents from across the electronic music spectrum playing from daytime to midnight. Not just content with packing their nights full of world class artists, Ushuaïa Ibiza constantly outdoes itself when it comes to phenomenal productions, with a different theme each night of the week. With incredible pyrotechnics, mind-blowing lighting, visuals and a state of the art soundsystem, not to mention the beautifully designed gogo costumes, as well as an abundance of confetti, streamers and CO2, it's no surprise people flock from around the world for the inimitable Ushuaïa experience.
TICKETS: http://ushuaiaibiza.com/MvzLtS
ROOMS: www.ushuaiabeachhotel.com
USHUAÏA IBIZA BEACH HOTEL
PLAYA D'EN BOSSA, IBIZA
EVERY FRIDAY FROM 1st JUNE – 28th SEPTEMBER
TICKETS ON SALE NOW: http://ushuaiaibiza.com/MvzLtS