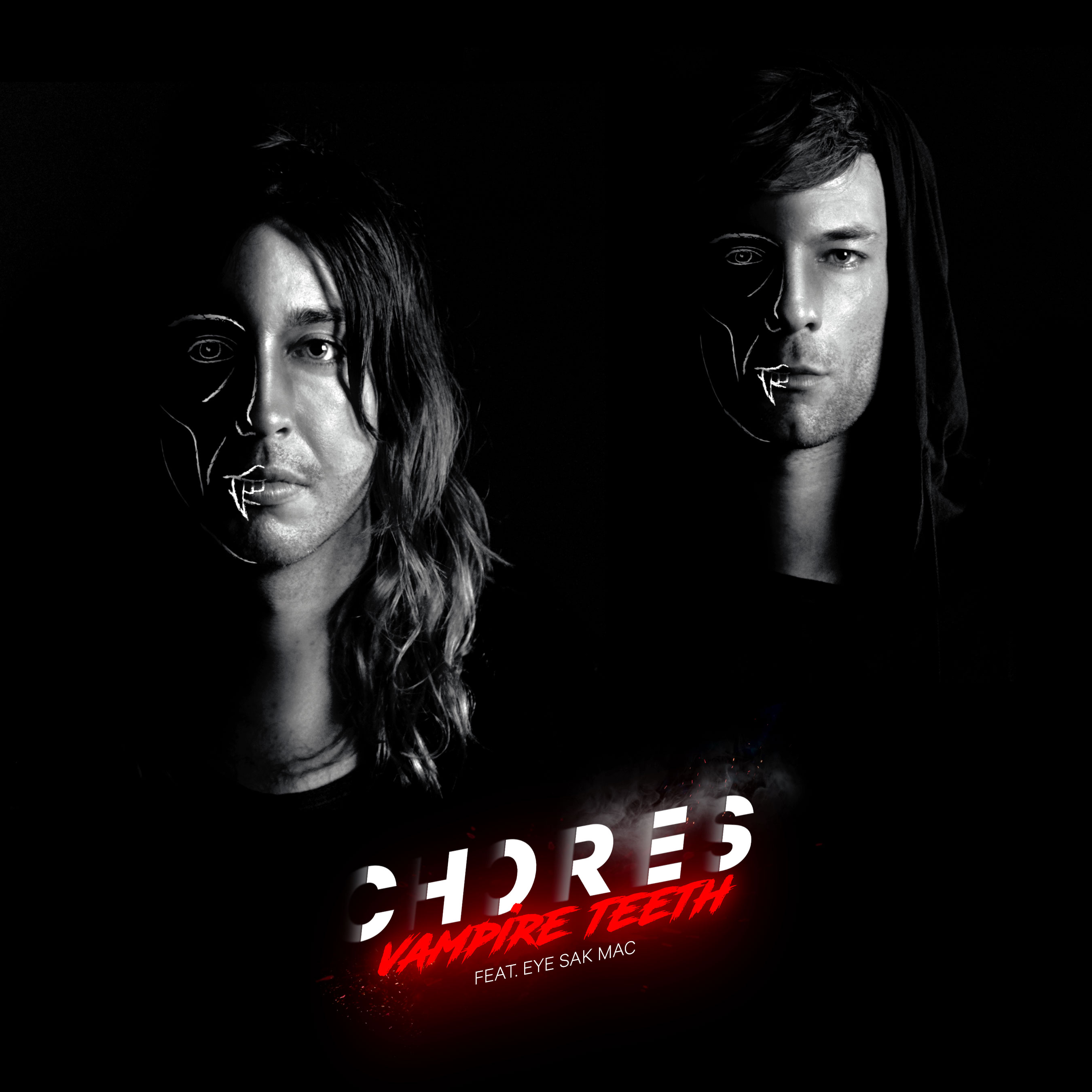 Chores - Vampire Teeth
'Vampire Teeth' is the latest single from New Zealand duo Chores, as they offer up a warm & summery feel-good dance treat that is sure to put a touch of brightness in your day.

Fans of Chromeo are sure to pick up a few of their influences in this one, as Chores pay homage to some of their favourite nu-disco/bloghaus pioneers such as Cut Copy, Miami Horror, Van She and of course the legends, Chromeo.

'Vampire Teeth' features, and is co-written by, Eye Sak Mac (aka Isaac McFarlane) – a New Zealand songwriter and vocalist, best known as one half of guitar pop band Two Cartoons and founder of Daddy's Records.

Sharing songwriting duties with Chores and McFarlane is Alex Wildwood, known for his indie projects Shakes and Beeches. Wildwood also produced the track and has a lengthy and esteemed list of production credits to his name, including Sachi.

This track is infectious and uplifting. It's warm nostalgic disco-dance grooves are so very easy to enjoy and quite fun to bounce around to as well, but as you start learning the lyrics and delve deeper into the meaning behind the song, a dark cloud begins to dampen the mood.
"'Vampire Teeth' is a metaphor about the girl that you wished you loved, but it feels more like you own her. You enjoy her at home but enjoy nothing more than going out and filling her with distractions from the outside world." – Chores

'Vampire Teeth' is the latest in a string of hit singles released by Chores. Their last track, 'Surrender' has amassed more than 270,000 plays on Spotify since release just months ago. The song and video received love from Triple J: "Surplus energy beaming outta this track from Chores. Handy too cos you'll expend a bit of your own bouncing to this" – Dave Ruby Howe, Triple J Unearthed Music Director

'Vampire Teeth' is available everywhere now including Spotify & Apple Music.

Chores:
https://soundcloud.com/choresofficial
https://www.facebook.com/Choresofficial
https://twitter.com/choresofficial
https://www.instagram.com/choresofficial

Eye Sak Mac:
https://twitter.com/twocartoons
https://www.instagram.com/eyesakmac
https://www.facebook.com/twocartoons