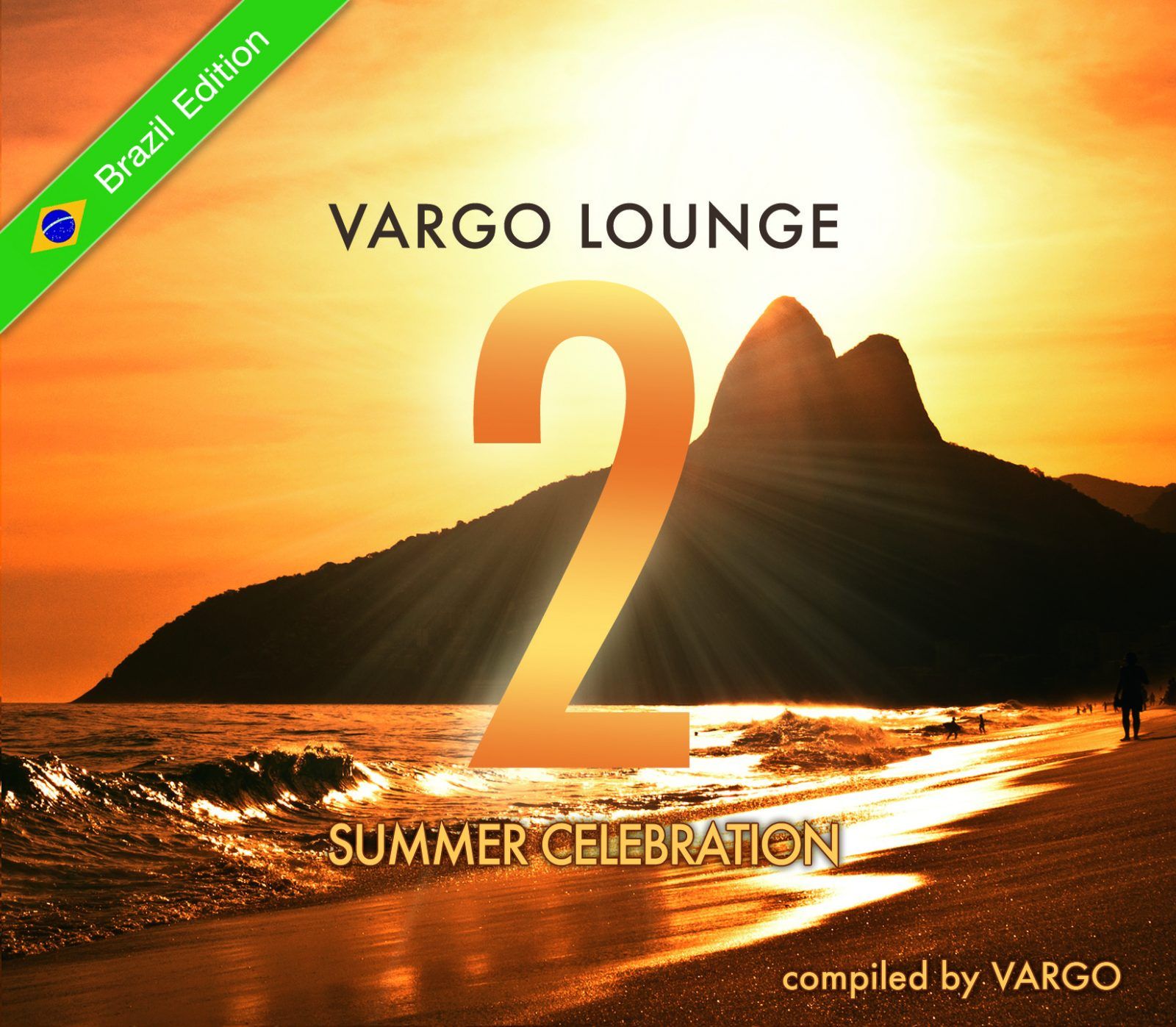 VARGO LOUNGE – Summer Celebration 2 Brazil Edition
Judging from the success the first edition enjoyed last year, one might venture to say that summer would look a little less exciting without Vargo's Summer Celebration. And for the second edition, Vargo is in fact back with quite a punch.
To kick off the season, Summer Celebration 2 beams us directly to the beaches of Brazil. Vargo has been travelling the musical world of South America for quite some time in order to find the most beautiful pearls. And the search proved to be worthwhile. Without exaggeration, SC2 can be called a unique compilation. A trip through the many varieties of Brazil's multifarious lounge music. Wistful BOSSA NOVA of the classical kind or its quicker-paced electronic version DRUM'N'BOSSA oscillate in interesting combinations. Brazilian ZOUK, a passionate and dreamy down tempo dance with a wonderful flow, and of course SAMBA appears in many different guises, including the pulsating LATIN HOUSE, uniting body and soul to dance.
Summer Celebration2 is off for a very relaxed start, caressing the ear with Brazilian warmth and then slowly but surely picking up the pace. The blossoming rhythm takes us on an exciting trip through the music of South America, reaching an intense groove-ridden climax, and then letting the listener go gently at the very end.
Well-known artists like LUIZA POSSI and FERNANDA PORTO give us a beautiful acoustic display of their talent, interacting with further representatives of Brazilian modernism such as CÉU, BOSSACUCANOVA and ELECTRO COCO whose throbbing Drum'n'Bossa reaches out to heart and gut alike. Likewise popular ambassadors of European lounge culture – AFTERLIFE and OHM-G – are there to present their Brazilian remixes. VARGO is present with two tracks this time: 'GOOD LIFE', a good mood Bossa House piece fresh from the studio to put you in a really good mood. And the VARGINHO ZOUK MIX of Vargo's hit 'ONE LANGUAGE' to wrap things up in the finale.
The album's intro brings us a very rare publication: a real bootleg version of OHM-G's track 'BY CHANCE' by the Brazilian DJ and Zouk dancer BLACKSOUL.
VARGO aka Ansgar Üffink is one of the internationally most successful and influential artists in the Vocal Chill Out genre. His two artists albums 'Beauty' and 'Precious' are considered classics, and also as a DJ he is responsible for memorable chill out moments with the popular VARGO LOUNGE and the LAUSCHKOST series. All instalments reached top spots on the iTunes Electronic charts. Ansgar has a great passion for Brazilian music and makes the wonderful sound an integral part of the Vargo DJ sets. "There's hardly another country that combines rhythms, emotional depth, longing, energy, vitality and effortlessness in its music as movingly and inspiringly as Brazil. For me, SUMMER CELEBRATION's BRAZIL EDITION is a dream I had for a very long time which I finally made come true. Welcome and enjoy the musical world of Brazil."