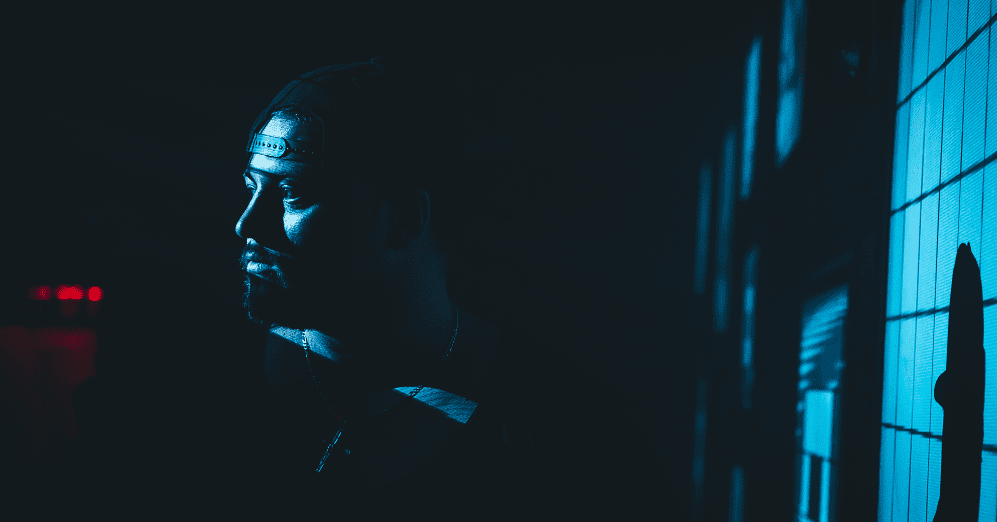 Versus (USA) Joins Deep Tech Loft Party Livestream 20.11.20
Deep Tech Los Angeles' now much-loved and much-needed livestream returns with another three-hour session of cutting-edge house sounds on Friday November 20th, with label boss Redux Saints at the controls joined by rising LA star, Versus (USA). This sixth session once again comes loud and direct from Downtown Los Angeles and is a great excuse to cut loose and dance in the comfort of home with a carefully curated soundtrack and now infamous VIP area starring some 'special guests', as well as more tongue in cheek interludes that bring DTLA's unique sense of fun to the party.
As house lovers continue to remain indoors and away from clubs, the Deep Tech Loft Party has become a beacon of dance music celebration since starting in late summer. Previous editions have had high profile shout outs from none other than Hollywood A-lister Charlie Sheen and DirtyBird label boss Claude von Stroke. Now American actress, author, and political activist Alyssa Milano, who has starred in Charmed, My Name Is Earl and Wet Hot American Summer: 10 Years Later, says she cannot wait to tune into this latest stream having long been a fan of the label – who knew?!
These streams are a chance to get all the latest beats from DTLA HQ, which has lofty ceilings and seriously thick concrete walls and Redux Saints pumping the volume as well as the party. He is coming off the back of no fewer than nine consecutive Beatport top 100 chart hits, which have made the label one of the best tech house outlets around as certified by being in Beatport's top 100 list.
As well as the forward-thinking soundtrack, these streams are seriously fun thanks to its satirical infomercials that poke fun at an industry that often takes itself too seriously. Previously, fantastical and humorous products such as an ointment to cure genre-bashing, 'Hater-Aid', and the 'DJ PEE JUG' – a mobile bit of apparatus for DJs to relieve themselves in the booth have both appeared. This time look out for the DJ Request Stun Stick which repels requests for songs in real-time. The Stun Stick does exactly what it says on the tin and allows a DJ to strike any bothersome clubber who thinks it's acceptable to approach the DJ with a track request – you know who are you!
Redux Saints has had a colossal year in spite of the pandemic. His high quality and high rate of releases on labels like LOW CEILING, Stealth, CR2, Toolroom and DTLA, have turned the heads of Gorgon City, DJ Chus and Codes, Mark Knight, David Guetta, Chris Lake and Joseph Capriati, and saw Beatport make him an honorary 'On Our Radar' artist. He is a master of the decks who always joins the dots between a range of house sounds and knows how to build a real vibe, even when playing from home.
Joining him is Los Angeles based producer Versus (USA) who has built up a real buzz around his name with major artist support from Tiësto and David Guetta. He brings a big vocal sound and sleazy bass as well as filthy dirty grooves on labels such as Stereo Productions, Juicy Music, Subliminal Records, Armada, Dirty Dutch, DTLA and more. He previously made a huge debut on the vast mainstage at Ultra Festival and continues to rise up through the ranks. As such, expect a high octane and characterful set from the vital talent.
As long as COVID-19 continues to keep clubbers apart and away from the club, Deep Tech Los Angeles will continue to bring them back together in a safe online format with these now much-loved livestreams.
Stream
Twitch: https://www.twitch.tv/deeptechla
YouTube: https://www.youtube.com/channel/UCzHq44curqIsxUFWSvP9fQg
Deep Tech Loft Party EP06
Friday 20th November 2020
Lineup: Redux Saints, Versus (USA)
Opening Times: 9pm – 12am PST
Deep Tech Loft Party Facebook Event
Opening Times For International Party People
Saturday 21st November 2020
12am – 3am – New York (+3 hrs)
5am – 8am – London (+ 8 hrs)
7am – 10am – Cape Town (+11 hrs)
4pm – 7pm Sydney (+19 hrs)
Follow Deep Tech Los Angeles
Facebook / Instagram / Twitter 
Follow Redux Saints 
Facebook / Instagram / Twitter 
Follow Versus (USA) 
Facebook / Instagram / Twitter