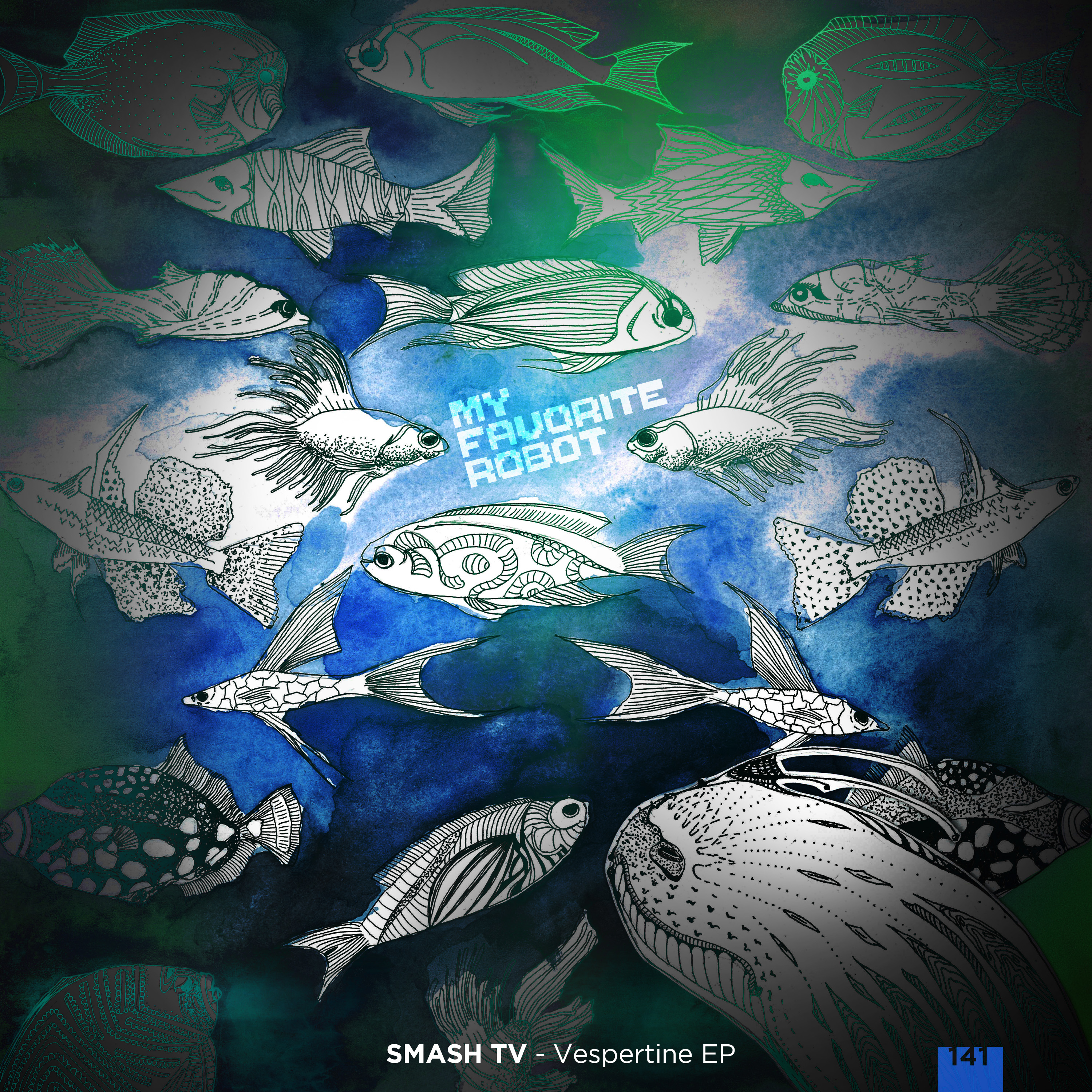 Smash TV - Vespertine EP
Following a standout EP from Kenny Glasgow in early April, My Favorite Robot follow it up in style with an excellent new three tracker from German duo Smash TV.
With 15 years experience behind them, Smash TV have had plenty of successes in their career. As well as three albums on Get Physical and BPitch Control, the inventive duo of Holger Zilske and Kai Preussner has also released plenty of club ready material on Souvenir and Hive Audio. Favouring a curveball sound that is catchy and original in equal measure, the pair confirm their place once again with this latest offering.
The tantalising title track finds the German artists in moody and heads down mode. Rubbery beats drive thing along as a molten, soft edged melody bubbles and boils in the mid ground. It's a track full of tension that will grab any club's attention. The excellent 'Ark' is more upright, with cute bass stabs, future retro chords and neat little melodies all coming together in majestic style. It's full of feeling and is as warm as they come.
Lastly, 'Nishiki' offers yet another side to the versatile Smash TV sound. This one is slow and deep cut, with pixelated melodies delicately balanced on top of soft wooden hits. Some melancholic chords light up the backdrop and as it slowly rumbles on it will cast all in its wake under its hypnotic spell.
This is yet another exciting new addition to the ever excellent and ever evolving ranks of My Favorite Robot Records.
Tracklist:
1. Vespertine
2. Ark
3. Nishiki