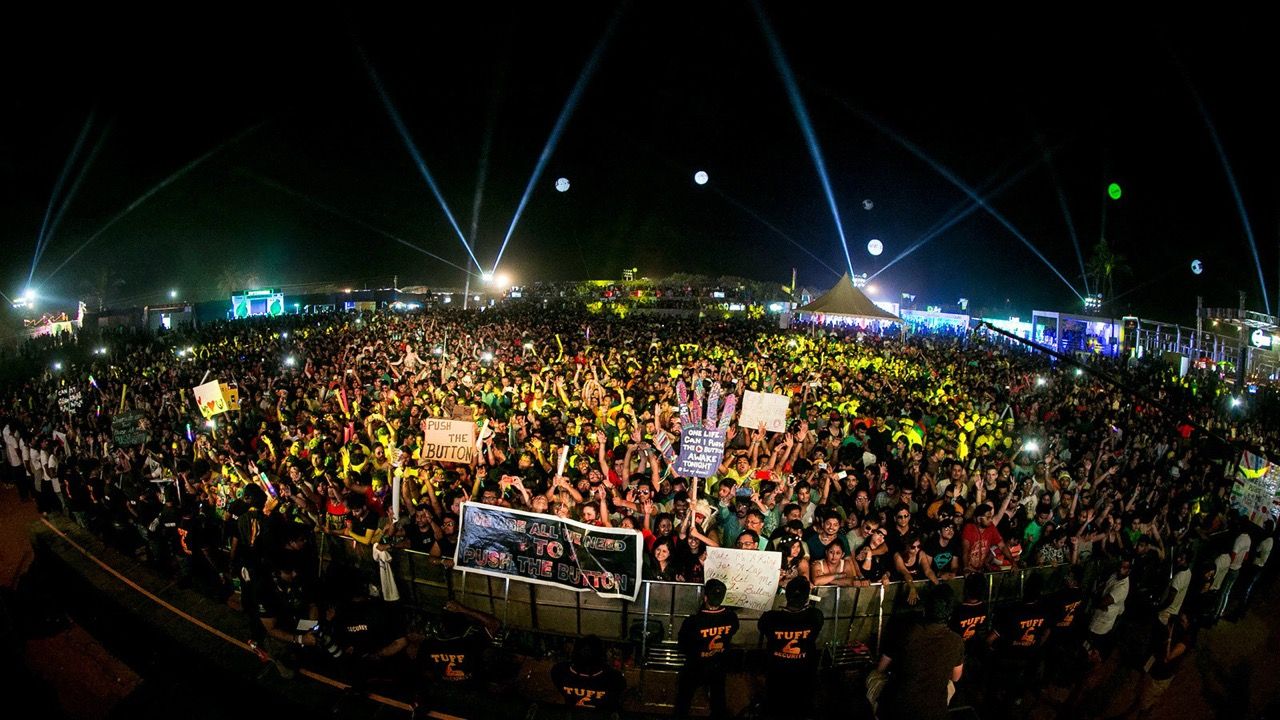 Vh1 Supersonic Fans Announce Festival
Something truly unique happened on Tuesday – India's VH1 Supersonic festival decided to use it massive worldwide fan base to announce its mega line up. The festival itself takes place 27th to 30th December on the beach in Goa, India, but the people behind it really embraced the modern age by offering up a toll number for fans to call.
Upon doing so they found out a bunch of clues about who was playing and then had to tweet their guesses. Any correct ones were retweeted by the festival and it proved a fun exercise for all concerned as fans took pride in being the ones to announce the line-up to the world. The reaction from press and punters alike was sensational and the news has now spread like wild fire about who is playing.
Commenting on this new concept of leveraging YOU, i.e. the consumer, Mr. Jaideep Singh, Sr. Vice President and Business Head-Viacom18 Pvt. Ltd. said, "We are thrilled to give music fans the opportunity to experience and be a part of the excitement surrounding one of our biggest properties – Vh1 Supersonic. Music is an emotional touchpoint for our community and our fans are the ones who are at the heart of it all. Without them we have nothing. Thus by engaging with them in an interactive and innovative manner, we give them a sense of belonging thereby building a community for dance music."
The headliners can now be officially confirmed as global house stars Disclosure, Swedish king pin Axwell, EDM stars Nervo and W&W and a wealth of underground stars such as Drumcode's Adam Beyer and Ida Ingberg, Dutch techno titan Joris Voorn, plus Defected man Frankly Ricardo, bart Skils, Don Diablo, Foreign Beggars, Breed, Luigi Madonna, Nic Fanciulli, Paul Ritch, Kolsch and more besides.
Vh1 Supersonic is not just the year end festival, it is an experience that is now pan throughout the year. Conceptualised and organised by Live Viacom 18, Vh1 Supersonic 2015 promises the audience to take them on a joyous musical ride and make them groove to the music of their favourite artists. Dance music fans get an opportunity to re-live their favorite beats from Vh1 Supersonic through over 100 gigs and concerts in the form of Vh1 Supersonic Arcade, Vh1 Supersonic Club Nights and Vh1 Supersonic Campus 101, all leading up to the eagerly awaited main event in Goa.
About LIVE Viacom18
Live Viacom18 is a is a wholly owned subsidiary of Viacom18 Media Pvt. Ltd. Live Viacom18 was set up with a strategic objective of growing International entertainment and its consumption on all platforms : Live, Television, Mobile and Online. Live Viacom18 focuses on building IP's in all genres of Music (EDM, Rock, Pop and Jazz) and Entertainment (Comedy and theatre shows). LIVE Viacom18 has built more than 12 large format IPs across categories over the last few years and is uniquely positioned to build a 360 degree promotional and fan base built up ecosystem. Live Viacom18 has a strong technology business called Spotlight which has direct partnerships with all leading telecom and handset operators in India which give its access to 900 million touch points for pushing consumption of music, varied form of content and music from the live events and Artists bytes and trivia. LIVE Viacom18 engages with millions of consumers through impactful large format live properties such as Vh1 SUPERSONIC MTV VMAI, Nickelodeon KCA, Emerge, MTV Xtreme, and Comedy Central Chuckle Festival amongst others.
Tickets live on www.gosupersonic.in