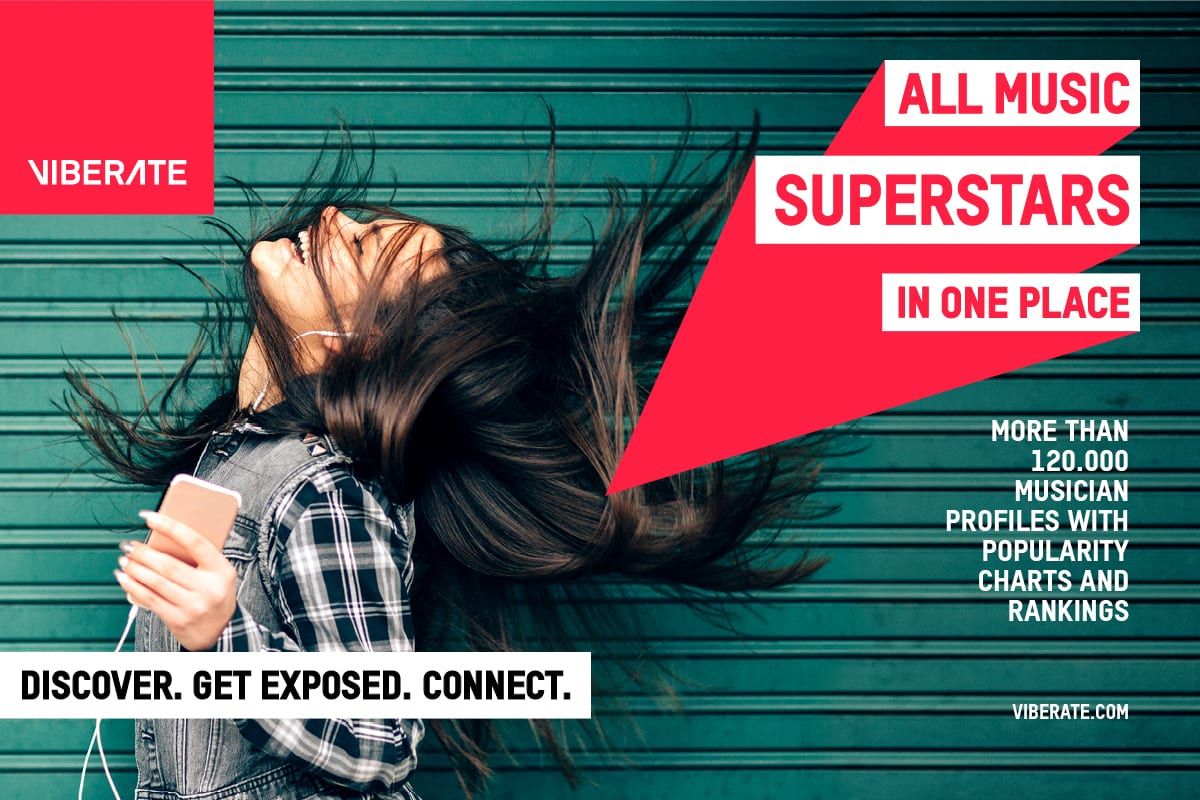 Viberate.com introduces 120 thousand musician profiles
The completely redesigned and upgraded live music directory and analytics service relaunches with over 120 thousand musician profiles. Justin Bieber is the number one musician according to social media popularity.
The service's name originates from "rating the vibe", suggesting that Viberate's focus is listing and rating musicians, music venues, event organizers and other stakeholders in the world's live music industry.
Right now, Viberate features and ranks over 120 thousand profiles of musicians, with other entities following soon. Profiles feature freshly updated information about artist's social media and streaming channel popularity, content, upcoming dates and all necessary contacts, including their booking agents and managers. Profiles are ranked according to their social media popularity and the service allows users to generate all kinds of charts, using genre or country filters. According to Viberate's online popularity metrics, the most popular artist in the world right now is Justin Bieber, followed by Katy Perry and Taylor Swift.
The beauty of the service is that anyone can add new profiles or suggest changes to curate the information in existing ones. The current database was built with the help of 50 thousand contributors, so Viberate is on a very good path towards becoming a standard for the music market, just like IMDb is the standard for the film industry.
It's the definite self-promotion tool for up and coming musicians, who want to expose themselves to the global audience. Viberate's huge potential and the revolutionary vision was recently recognized by the European Commission's Music Moves Europe initiative, where they selected the service into their list of eight European startups that will change the global music landscape. The initiative gave Viberate a chance to present at EU's pavilion at MIDEM in Cannes.
The founders of the project are experienced music executives and creatives, including one of world's biggest techno DJs UMEK. They say that they won't stop until they fulfil their vision, which is to organize and standardize the chaotic world of live music and give everyone an equal chance to showcase their talent and earn their place in the spotlight.