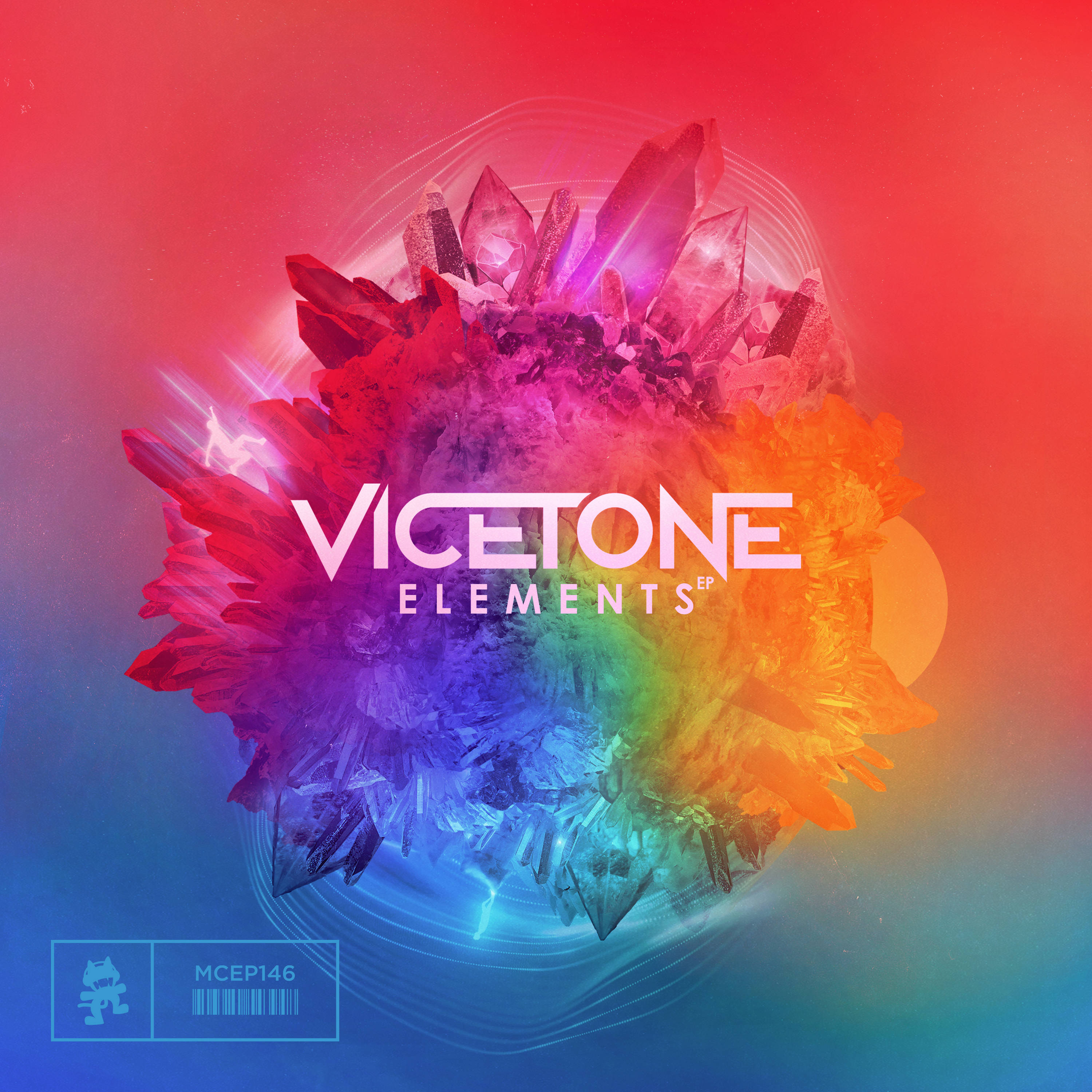 Vicetone - Vicetone Release New EP "Elements" on Monstercat
Dutch DJ duo Vicetone have unveiled their highly anticipated EP "Elements", which include two recent singles 'Fences' feat. Matt Wertz and 'Something Strange' with platinum selling artist Haley Reinhart. Set for release on February 22nd on Monstercat, "Elements" will feature two unreleased tracks 'Home' and 'Feels Like' feat. LAUR.
With 'Elements' serving as the follow up to 2016's Aurora, the EP features more live instrumentalization than ever before that illustrate sonic depth from the progressive house duo. Victor adds:
"This is the first thing we've done where we're playing guitar, and it lets us get so many sounds we'd never be able to get through sampling."
"Elements" opens with title track 'Something Strange', an uplifting tune with slick piano melodies led by the soulful vocal talents of Haley Reinhart. As the first single released from the EP, 'Something Strange' has shown huge success breaking into top 40 and Dance Charts , currently ranked as the most played track on SIRIUSXM Venus and has amassed about 1 million views on Youtube and 3 million streams on Spotify to date.
Vicetone experiment with delicate guitar notes on next single 'Fences', accompanied by the smooth vocal talents of Matt Wertz. While the single features jangly tambourine rhythms and more upbeat tones, the theme of the single touches on a serious and melancholic topic. "Fences' is about someone trying to help his girlfriend out of a depression—it's meant to have a motivational feeling to it," Victor states.
In contrast, "Home" captures a sweet nostalgia for childhood with an atmospheric tone and shimmering textures. Rounding off the EP with single "Feels Like," Vicetone fully embrace their progressive-house roots, turning out a transcendent club anthem woven with the hypnotic vocals of singer/songwriter LAUR.
Previously amassing over 42 million Spotify streams on hits like 'Nevada', the pair manage to retain their own distinct brand of emotionally charged dance music while adding a fresh 2019 twist. Growing up in the Dutch city of Groningen, Ruben and Victor began exploring their passion for dance music back in high school, when the two longtime friends would spend hours making mixes of mutually beloved producers like Armin van Buuren, Paul van Dyk, and Eric Prydz. Since their debut with 'Harmony' (a 2012 release on Monstercat), Vicetone began landing gigs around Europe, and soon took on a relentless world tour schedule.
To date, they've brought their high-energy, infinitely exhilarating live show to massive festivals across the globe, including Ultra Miami and Ultra Croatia. In addition, they've graced the stage at iconic venues like Hanoi Opera House, and performed throughout China, Vietnam, Thailand, Japan, and South Korea.
The release of "Elements" solidifies the Dutch duo's reputation as one of dance music's most innovative producers, and is out now!