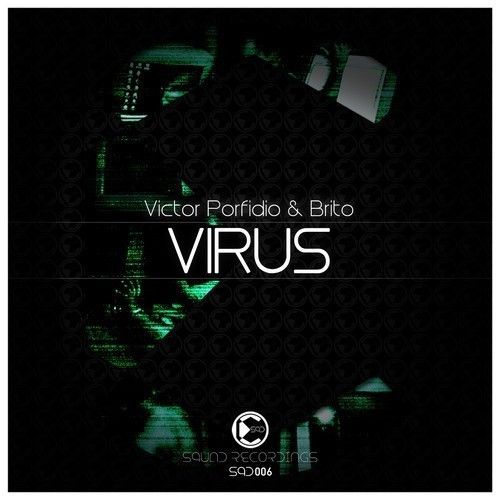 Victor Porfidio & Brito Unleash – Virus
Two of our finest upcoming production authorities around join forces this month to unleash 'Virus' – an Electro smasher that your internet security software won't save you from. Venezuelan talent Victor Porfidio and Brito, hailing from the Dominican Republic are no doubt a fine multinational pairing, but the music is where they garner their respect and attention. Having already laid a monstrous ladder of huge releases, they show no signs of slowing as they continue to swing higher with each development of their impressive discography. Between them, the pair have already picked up support from the likes of Markus Schulz, Tiesto, Thomas Gold, Max Vangelli and Hardwell – not to mention played alongside a long line of icons including David Guetta and Steve Angello.
'Virus' is no doubt one of the finest releases we've seen on Squad Recordings, which is a bold statement for a label with such a quality roster. Laced with epic big room synths, risers, huge rippling bass lines and a maximum strength kick drum – you'll be instantly sucked into the huge track's breakdown and then spat back out again when the mammoth drop explodes into action. Mixed to sonic perfection and clearly sculpted for dance floor impact, the fiery team of Victor Porfidio and Brito secure another hit that's already going down a storm with the dance music elite and fans that know a hot talent when they hear it.
'Virus' is out this week and available at Beatport.
http://www.beatport.com/release/virus/1187669
Follow the artists online
www.facebook.com/squadrecordings
www.soundcloud.com/squadrecordings
www.facebook.com/officialbrito
www.facebook.com/djvictorporfidio
www.soundcloud.com/officialbrito
www.soundcloud.com/victorporfidio