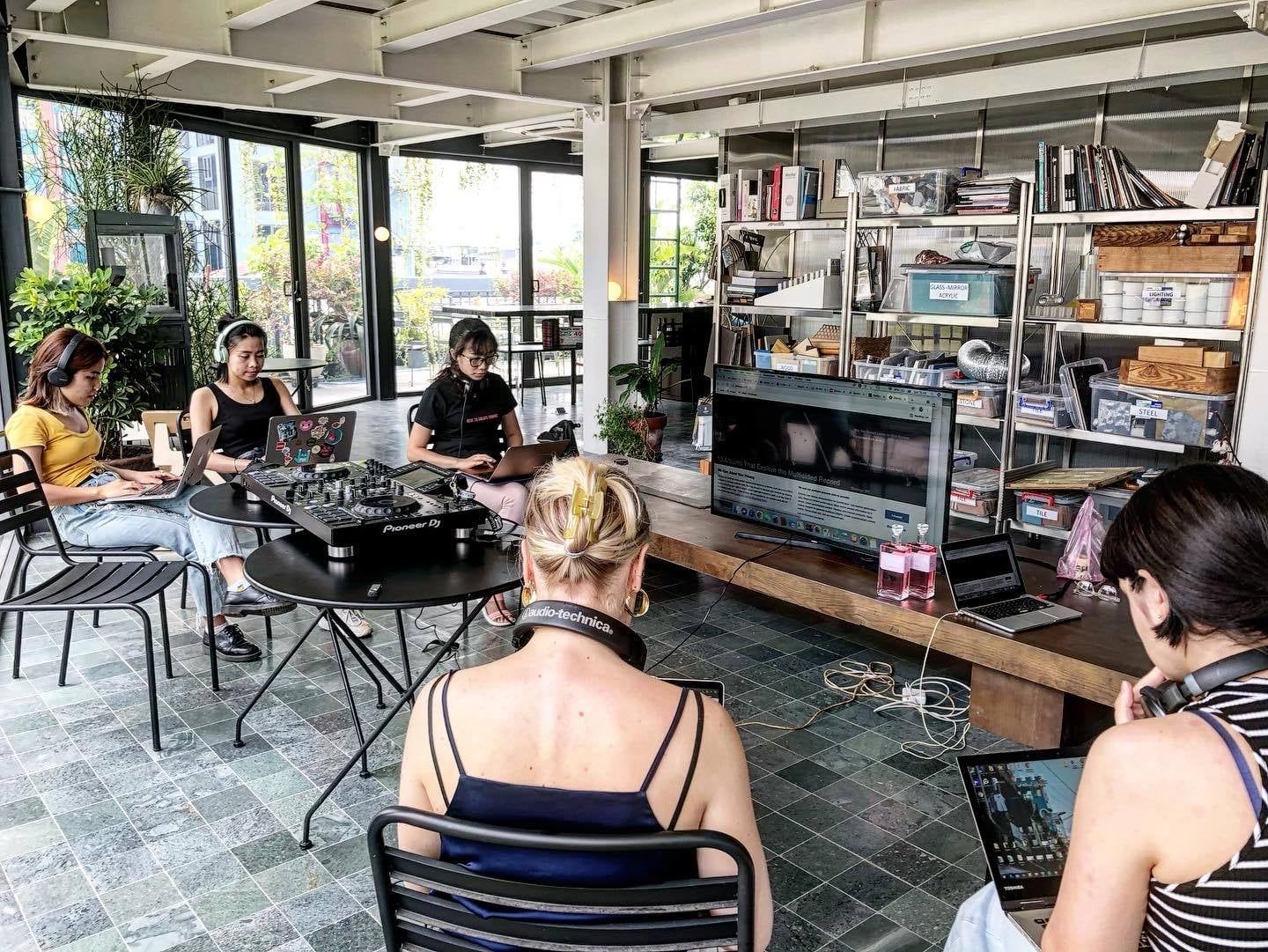 Vietnamese DJ Collective Pho The Girls Premiers Documentary
SYS Sister Sounds presents: Pho The Girls short film documentary premiering exclusively on Mixcloud this Friday 7pm ICT.
The documentary showcases female DJ collective Pho The Girls breaking boundaries in Hanoi, Vietnam.
Shot and edited in Vietnam by Khmer/Vietnamese Australian DJ/Producer Maggie Tra, the film unfolds exposing sexism in Vietnam, whilst also empowering women and non-binary people in Hanoi by using music as a tool to unite and uplift like-minded people together to create a safe space.
Featuring Pho The Girls DJs and founder Maggie Tra, the documentary follows the journey of the girls who have participated in the workshop and tells the story of Maggie discovering and putting roots in Vietnam and leaving her footprint.
"The documentary is not just about djing, it's about pushing boundaries and bringing women from all facets of life together by learning and playing," said Maggie Tra.
"We've built a community from culture and I am so excited for the world to see that,"
The premier will take place via SYS Sister Sounds's Mixcloud: https://www.mixcloud.com/SYSSisterSounds/.
Event Details
Date: 29th October 2021
Time: 7pm ICT
Cost: Free but donations are most welcome which will go towards Pho The Girls in funding for new initiatives and scholarships.
About SYS Sister Sounds
Established 2 years ago, SYS Sister Sounds is a community built to empower and push women x NB in the creative and music industry. The aim of the organisation is to encourage and uplift women in the music industry through radio shows, workshops and interviews with women globally. Pho The Girls is the DJ workshop that has taught over 100 Vietnamese women and non-binary people.
Watch the trailer here.
Links