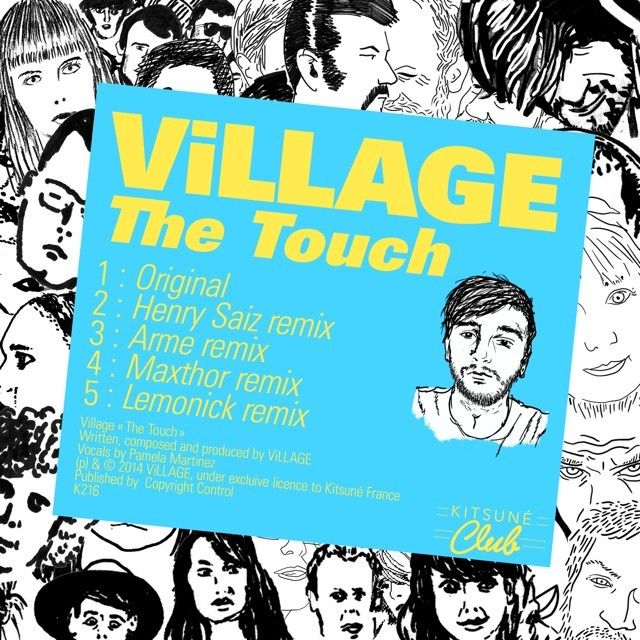 ViLLAGE – The Touch
Kitsuné ventures to Eastern Europe and bring back rising talent ViLLAGE and his first EP "The Touch" out on May 5.
The sound of Romania-born producer ViLLAGE is a stirring mash-up of contemplative bass, incisive percussion bits and bobs of footwork, house, Jersey club and cleverly reworked R&B vocals. He first came to the wider world's attention with breakthrough track
"Takeover" back in 2012. Constantly on the move, the beginning of 2014 has brought him official rerubs for the likes of Lana Del Rey and Lily Allen, some of his first shows abroad and his first release on Kitsuné.
For his first release on Kitsuné, ViLLAGE unveils the rousing and efficient "The Touch" which will find its way to clubs and dancefloors around the world.
The track is backed by 4 clubby remixes: famous Spanish producer Henry Saiz, ARME for quite a tropical version, Maxthor who brings a 80's touch to the song and Lemonick who puts a nervous and intense final touch to the EP.
With this catchy EP, what happens next promises to be exciting.
Tracklist 1. The Touch 2. Henry Saiz remix 3. Arme remix 4. Maxthor remix 5. Lemonick remix