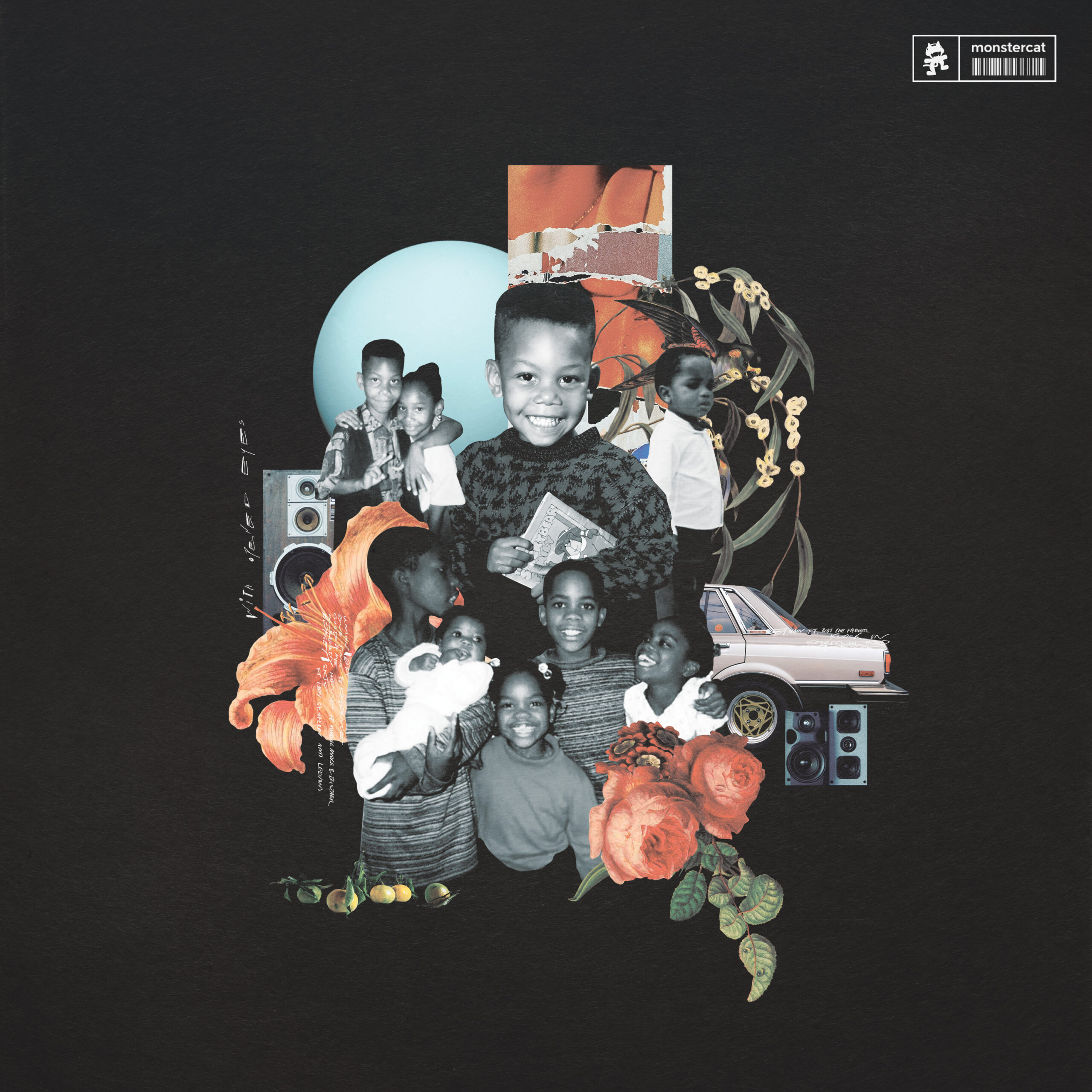 Vindata Release Anticipated Debut Album '…With Opened Eyes' on Monstercat
LA-based electronic R&B duo Vindata today unveiled their highly-anticipated debut album, '…With Opened Eyes' on Monstercat. The 12-track package features tastemakers like Grammy-winning songwriter Kaydence, vocalists MACKandgold and Maurice Moore, rapper  Leon St. Heron, and more. The versatile project arrives with a beautifully intimate visualizer for the standout single, "Skin (I Give In To You)", directed and produced by Simon Hutchins. Following a brief hiatus to reflect and grow, Vindata returned to the scene with purpose this year. '…With Opened Eyes' reflects on the pivotal moments that have shaped who they are today, shedding light on the power of the human experience while bringing groove and diversity back to the dancefloor.
Vindata share, "The creation of this entire album has been a long process. It really challenged us in new ways. But, it was rewarding at the same time because it personified who we truly are as artists and as individuals. We're incredibly thankful for all the blessings AND hardships that helped get us here. And we're humbled to be able to share these experiences with the world."
They continue, "'Skin' is a record that we felt captured the true essence of the album, which is why we decided to premiere it alongside the entire project. The song came together organically with the help of Leon St. Heron and Leeuw. We've been friends of Leon for years now, and we were finally able to work together on a track that fits us both. We've worked with Leeuw before, and we knew she would bring that deep sultry feeling to the record. We're extremely grateful for the way it turned out." 
Collaborator Leon St. Heron elaborates on "Skin," "The song is about that infectious feeling of being revived by a person's energy, that undeniable vibration and how it can get under your skin, in your mind, maybe even find its way into your heart."
Leeuw adds, "When I heard what the guys were working on, my mind immediately went to a melody that I wrote on guitar a few nights before. I tried it out and the rest of the song flowed organically. It's about both surrendering to and accepting love. Our skin is what the world sees, what is beneath can only be revealed to those who are willing to see and be seen. Leon added the verses and the song transcended beyond anything I could have imagined. I hope people feel the essence of "Skin" and are inspired to take a journey inward deep into the soul."
Vindata entered the dance music scene after originally setting out to produce hip-hop. Having come up in the church, they fused their soul upbringing with downtempo electronic, reflecting sonic similarities with artists like Kaytranada, while attracting collabs with scene-shapers like Anderson .Paak, Skrillex, Ellie Goulding, and more. Their transition into club and festival culture opened their eyes to the disproportionate amount of Black artists DJ'ing at raves, despite the genre's roots firmly planted in Black tradition. Striving to reshape dance music's landscape, Vindata are using their platform and their deeply personal stories on this album to uplift burgeoning bipoc creators across electronic music and beyond. 
Catch Vindata performing songs from '…With Opened Eyes' for the first time live at the following upcoming dates, with more to come!
Vindata 2021 Live Dates
June 4: Los Angeles, CA. – W Rooftop
June 5: Dallas, TX. – Clover Club
June 18: Miami, FL. – Coyo Taco
June 19: Washington, DC. – Flash Rooftop
August 27: Lake Havasu City, AZ. – Lake Brownies & Lemonade
'…With Opened Eyes' Tracklist
Union

6 ft.

One Time feat. Kaydence

Good 4 Me

Odyssey

Skin (I Give In To You) feat. Leon St. Heron and Leeuw

Already Home feat. Maurice Moore and JoiStaRR

B4 Noon feat. Not the Father

Knock On feat. Melanie Fontana

Spiritual Food (Interlude)

Amethyst

Try Me feat. MACKandgold
Vindata Bio
LA-based duo Branden Ratcliff and Jared Poythress started out producing hip-hop and R&B tracks before becoming infatuated with electronic music after hearing Justice's debut album. During the early 2010s, they refined their sound, moving away from hard, buzzing dance tracks and heading toward a more contemplative downtempo sound, with rich, sensuous melodies and heavily detailed production.
At the height of the EDM boom, Vindata injected a breath of fresh air into the scene. Infiltrating the genre with a distinct style that reflected their R&B roots and gospel upbringing, they quickly made their mark as forward-thinking tastemakers. While they're often associated with dance music producers like Skrillex and A-Trak, their dreamy, stargazing tunes also hold space with the cinematic soundscapes of ODESZA and Slow Magic. 
Vindata released their sophomore EP, For One to Follow, in 2014, as well as the single "Where You Are" in collaboration with Sweater Beats and Bella Hunter. These releases attracted the attention of several heavy-weight DJs, leading to appearances at major music festivals and remixes for Ellie Goulding, Alex Metric, A-Trak, and Skrillex and Diplo's collaborative project, Jack Ü. 
The duo signed to Skrillex's OWSLA label in 2015, releasing their third EP, Through Time and Space…, that August. Over the subsequent two years, Vindata remained prolific, dropping singles like 2016's "Own Life" featuring Anderson .Paak and 2017's "Right Now" featuring Njomza and Alex & Alex. 
After taking a brief hiatus to reflect and grow, Vindata make their highly-anticipated return in 2021 with their full-length album, …With Opened Eyes, out now on Monstercat. They describe the project as, "a musical reflection on our past experiences in life and how those encounters shaped us." With tracks and visuals that revisit pivotal chapters in their lives, it's an ode to the moments that shaped who they are today and where they're headed from here. If their storied past is any indication, electronic fans are in for an overdue awakening.
Follow Vindata
<a href="https://www.instagram.com/vindata_music/?hl=en"><span style="font-weight: 400">Instagram</span></a>
|
<a href="https://twitter.com/vindata"><span style="font-weight: 400">Twitter</span></a> 
|
<a href="https://www.facebook.com/vindatalosangeles/"><span style="font-weight: 400">Facebook</span></a>
|
<a href="https://www.youtube.com/user/Vindatamusic/featured"><span style="font-weight: 400">YouTube</span></a>
|
<a href="https://open.spotify.com/artist/1Vxf1UfzcxqzqItoOA0DDT?si=W8mt85gwRVieaTw-FhA6JQ"><span style="font-weight: 400">Spotify</span></a>