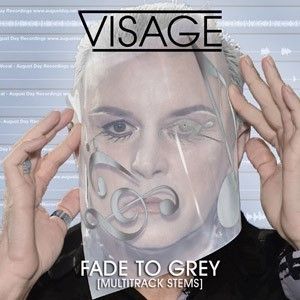 Visage – Fade To Grey – 15 PART MULTITRACK STEMS
Visage in conjunction with August Day recordings are pleased to be sending you a copy of the the individual component recordings (stems) from the multi-track recordings of "Fade To Grey, one of the biggest songs of the 1980s. "Fade To Grey" went to number one in over 15 countries, sold millions of copies and became one of the template tracks to the New Romantics and the synthesizer sound of the decade and beyond.
The stems are being released to coincide with the newly recorded Orchestral Version of "Fade To Grey" and the 12 song Orchestral Album which features the Visage hits re-recorded with Orchestral arrangements.
The stems are available for a limited time at the Visage and August Day websites. The Visage "Orchestral" album is released December 8th 2014.