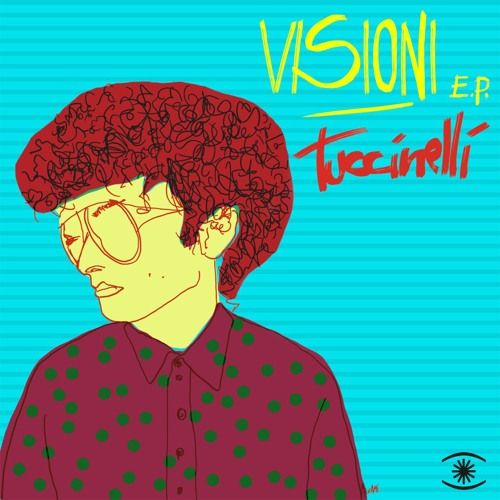 Tuccinelli - Visioni EP
Italian born composer Tuccinelli returns to Music For Dreams with the brand new 'Visioni EP' featuring 4 tracks in his sassy chilled out Balearic house style. It is the follow up to his previous tracks 'Tempo Libre' and 'Solo Un Delay' for the label, to which he is exclusively signed.
The producer from Naples is also featured on two of the tracks on the new DJ Pippi album plus 'Premiere Classe' the new artist album by The Kenneth Bager Experience was mostly made in the house of Tuccinelli.

Kenneth Bager says "Very little is known about the amazing Italian producer Tuccinelli from Naples – as far as Music For Dreams towers are aware he has released many tracks. Some might say he is an internationally known DJ and some believe that he is close to Italian legend Gino Vanelli, hence the name Tuccinelli, but one thing is sure, he knows how to make true beautiful music with a great atmosphere."
The Music For Dreams label is the brainchild of DJ Kenneth Bager (aka Dr Baker), promoter of Denmark's renowned Coma Club and Apple Flower Festival, who has been exporting his stylish playlist from Copenhagen to Ibiza, London and beyond. Kenneth's Music For Dreams radio show can be heard every Monday on Ibiza Sonica radio.

Tracklist:
1. Awakening (feat. Paul Valentino)
2. Can Pinard
3. Visioni (feat. Paul Valentino)
4. Awakening (Instrumental Mix)

Tuccinelli 'Visioni' EP released by Music For Dreams on vinyl, digital and stream on Friday 16th September 2016.