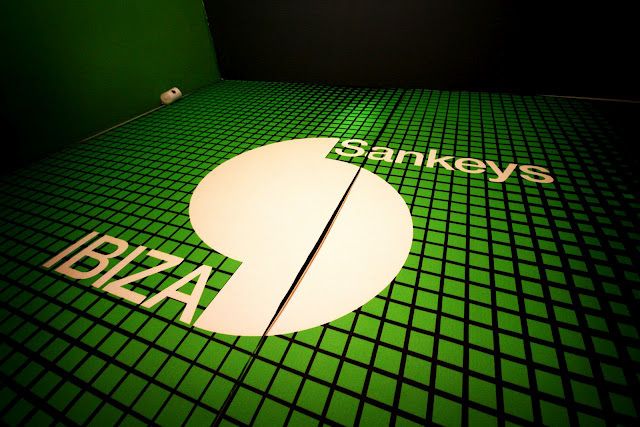 VIVa, The Redlight, Dance 88/89 & Abode closing fiestas – SANKEYS IBIZA
VIVa Warriors, The Redlight, Dance 88/89 and Abode all say goodbye in late September while Unusual Suspects and Tribal Sessions will accompany us throughout October. The party continues.
The end of September sees the transition into the winter season and with it, the closure of some of the flagship parties which have hosted the Playa d'en Bossa club in its sixth season in Ibiza. Originality and authenticity of the nights, combined with the much loved VOID and Pioneer Pro Audio sound systems have ensured the best experience for the Sankeys clubbers throughout the summer.
VIVa Warriors Closing Party: Sunday 25th September
First up, one of the biggest parties in Ibiza says goodbye to one more year and celebrates its continued success with the great Steve Lawler at the helm playing an extended set. He will be joined by Catz N Dogz, Deborah De Luca, Denney, Mark Jenkyns, Cristoph and Jamie Roy. In the 'Rebels Cave' will be Kan.e, Hardline, Zuer and Jack Durante.
The Redlight Closing Party: Monday 26th September
Next to close is The Redlight on Monday 26 September. After a hugely successful first season in 2015, this year has been even bigger. That distinctive US House and Garage sound is led by resident Matt Jam Lamont who will of course be headlining on the 26th as well as the mighty Artful Dodger. Also on the bill will be Sonny Fodera, Low Steppa, Preditah, Flava D, Lisa Chadderton and Maxine Hardcastle.
"This is the only club on the island playing House and Garage and it's been another fantastic season. Hardwell turning up with Franky Rizardo and suprising everyone by playing b2b with him was one of my personal highlights. Having Flava D come on board as a resident is another – she had never been to the island before but completely smashed the parties, as did Sam Divine. Finally lets not forget when Garage Nation were hosting the LAB! We're already working on next season and I'm very much looking forward to the closing party" – Matt Jam Lamont
Dance 88/89 Closing Party: Wednesday 28th September
The acid revolution in Ibiza. A new weekly fixture that has had the legendary Ibiza DJ, Alfredo, sharing the stage with some of the greats of the genre. A party that appeals as much to the generation who enjoyed the music the first time around as it does to the younger clubbers, you will not want to miss the last event taking place on Wednesday 28th September with big names such as Alfredo, Bushwacka, Danny Rampling, Graeme Park and Mr C.
"Dance 88/89 has been a really great project to be part of this summer and in its infancy has been a great success. For me the highlight has undoubtedly been the fact that a young crowd have been coming down and getting to hear the sound of the original acid house music that I myself fell in love with at an early age. This and getting to hang out and listen to such great DJs every week – DJs that have truly shaped the scene from the beginning. This holds huge value for me. Seeing and feeling how passionate David Vincent is about the night is wonderful. For those of us who were there from the beginning its a beautiful thing to pay homage and play the way we used to." – Bushwacka
Abode Closing Party: Friday 30th September
Every Friday Sankeys has hosted one of London's biggest parties: Abode. Although the closing was originally scheduled for September 16th, they have added two more dates to enjoy Fridays in Ibiza. On September 30th the crew spill over with talent featuring Yousef, Franky Rizardo, ANOTR, Ellie Cocks, Jimmy Switch, Lindsey Matthews, Will Taylor and Josh Newsham.
Unusual Suspects & Tribal Sessions throughout October
The good news continues with David Vincent's decision to keep the club open as long as possible and support the increasingly extended seasons of recent years. Unusual Suspects and Tribal Sessions continue up until 27th and 29th October respectively with Tribal being a Halloween special.
Marco Bassi of Unusual Suspects says: "It was a great summer season and this is not the end but a different starting point for our entire team. We have news for winter that we will reveal soon. Thanks to all who have believed strongly in the project, as well as those who have come every Thursday to dance and have fun with us."
Residents are reminded that entry to Sankeys Ibiza is always free upon presentation of proof at the door. We look forward to updating you with more winter news.
Buy tickets: